Zayn Malik and Gigi Hadid are one of the cutest celebrity couples of the entertainment industry.
The pair reportedly started dating in the year 2015, "their romance started in a very traditional way," Us Weekly wrote.
"I just asked her [out]. It was pretty straight-up. A gentleman never tells the full details! But, yeah, we met, and we spoke, and we went on a date."
while giving an interview to The Morning Mash Up in the year 2016, the singer recalled.
The duo started dating in the year 2015, right after when Zayn called off his four year engagement with Perrie Edwards at that time Gigi was also in a happy relationship with singer Joe Jonas everything was going good between the couple but their relationship ended because of their hectic work schedules.
The couple took Instagram and shared an intimate photo of them in black and white on December, 2015.
In the year 2016, Gigi shared an adorable photo of former one-direction band member cuddling with her kitten on her Instagram account. After that she also. uploaded her photo in which she was wearing his initials on her necklace.
"ZDAY." she gave the caption to the photo.
Later in April 2016, the pair did an amazing photoshoot for Vogue magazine and at the same month they also made their official red carpet debut as a couple at the Met Gala.
According to the PEOPLE reports the couple ended their relationship in June, 2016 but after some time the two got back together.
"It seems like it's not totally over," a source told the magazine.
"The source also explained that the breakup came after 'they were fighting all the time and Gigi caught Zayn in a handful of lies and couldn't take the mystery anymore, so she dumped him.'"
In the year 2017, in one of her interview with British Vogue, Gigi opened up about her dreamy date night with him.
"When I'm in L.A. I mostly stay in because it's my time off, and I like being with my boyfriend and doing art and cooking. We like late-night movies and order from this amazing place that does lattes and gingerbread cookies. I need coffee to stay up."
"I'm always like, 'Babe, let's go to a movie.' Then I fall asleep halfway through, and he's like, 'You've seen the first half of every movie out there, and you have no idea how any of them end,'" she further added.
Later that month, she celebrated the Dusk till Dawn singer's birthday with him and also uploaded a photo of him on her Instagram where she wrote,
"Happy birthday, my handsome! So lucky to know and love a soul like yours ☄ wishing you the best year ever!!!"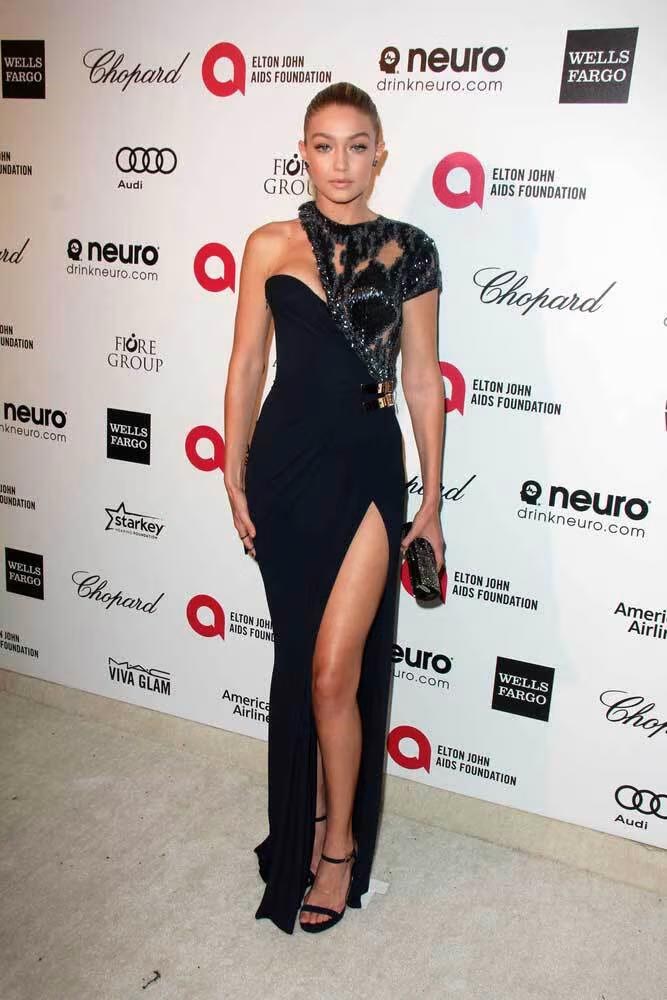 On the birthday of Gigi in April 2017, Zayn beautifully wished her by calling her his everything in a beautiful post on insta.
"Happy birthday to my everything," his caption read.
Later that year, in September the super model's mother named Yolanda, said that Zayn is 'a part of their family.
But unfortunately, in March 2018, the couple mutually made the news official on social media that they parted their ways.
"Breakup statements often seem impersonal because there is really no way to put into words what two people experience together over a few years .. not only in the relationship, but in life in general. I'm forever grateful for the love, time, and life lessons that Z and I shared. I want nothing but the best for him and will continue to support him as a friend that I have immense respect and love for. As for the future, whatever's meant to be will always be. xG," Hadid wrote on Twitter.
— Gigi Hadid (@GiGiHadid) March 13, 2018
"Gigi and I had an incredibly meaningful, loving and fun relationship and I have a huge amount of respect and adoration for Gigi as a woman and a friend. She has such an incredible soul. I'm grateful to all of our fans for respecting this difficult decision and our privacy at this time, we wish this news could have come from us first. We love you all. xZ," tweeted Malik.
— zayn (@zaynmalik) March 13, 2018
Things took a turn and the duo went back together in October 2018, after reconciling things between them but broke up again in the year 2019. After couple of months they got back together again.
In April 2020, the supermodel and musician made the announcement that they were going to become parents soon.
"Gigi has kept the secret close to her family and friends for a while as she's only a few months along. Once Gigi and Zayn got back together at the end of last year it was like they never skipped a beat and knew what they had was special. The couple and their families are overjoyed," a source told Entertainment Tonight.,
In September, Gigi gave a birth to an adorable baby girl named Khai.
"Our baby girl is here, healthy & beautiful," Zayn announced on Twitter.
"Our girl joined us earth-side this weekend, and she's already changed our world. So in love," Gigi wrote on Instagram.
The long-time couple has broken up again because of Zayn Malik's violent altercation with Hadid's mother Yolanda.
"They are not together right now. They are both good parents, though. They co-parent. Yolanda is, of course, very protective of Gigi. She wants the best for her daughter and grandchild," one of Hadid's friends told PEOPLE.
"Gigi is solely focused on the best for Khai. She asks for privacy during this time."
The former lovebirds are now co-parenting their daughter they celebrated her birthday together and also gave credit to each other sometime. Even after break up they didn't unfollow each other on Instagram but now Zayn has unfollowed Gigi after the dating rumors of Gigi with actor Leonardo DiCaprio started circulating on internet but Gigi didn't unfollow him yet.
Thoughts on Zayn and Gigi's relationship timeline? Let us know in the comments.