A 24-year-old woman recently revealed that she moved into a shed in her parent's backyard as she wanted to save her rent.
Aniah Warne who lives in Boise, Idaho, could not be able to pay the rent of a separate apartment for herself when she moved out of her parent's house, which is why decided to utilize the space in their house's back garden.
In the viral TikTok video, Aniah could be seen giving a shed tour to her followers when one viewer indicated that she lives in a shed.
"I do live in a shed. This is my shed," Aniah Warne gave a reply to the person who commented on her video while smiling.
And then she showed her living area to all the curious followers explaining how she has made this entire space comfortable for her to live in.
"So I have this step right here that is like a little porch, and this wall opens up," she explained in her TikTok video,  "So I have my desk, a TV, my bed, and then this is the view sitting in my bed,' she said of the setup."
"And then I have my nightstand with essentials, a cute little chair, plant, shelves, fridge. I have this mirror to look at outfits, and then this is my closet."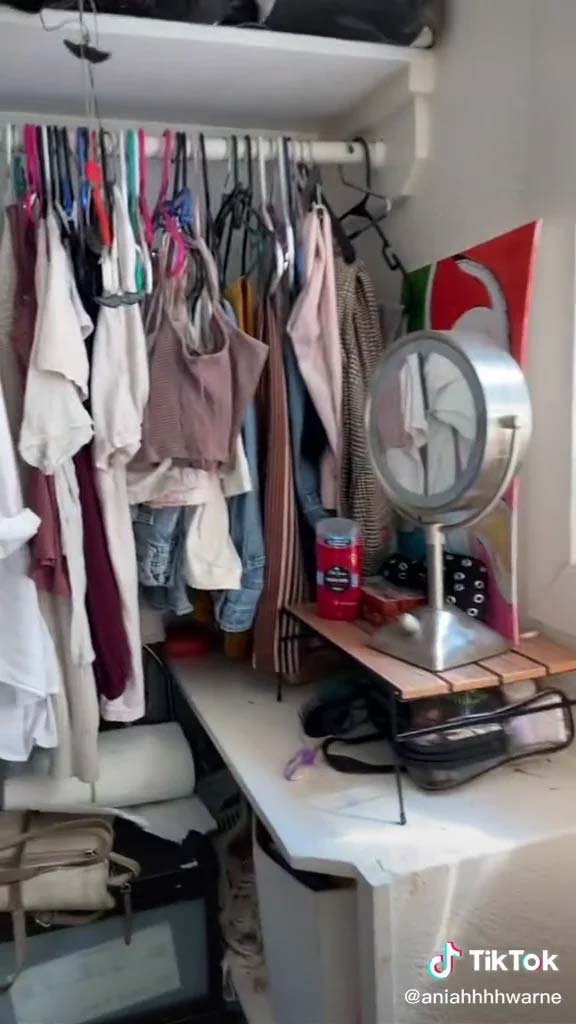 "It's quite clean right now," she said while making joke of the mess in her closet.
"So, yeah. That's my shed," she said in the end of her video.
Aniah's video became viral on the social media platform and received almost 1.5 million views along with thousands of likes and comments.
"I don't get how people can see this and not want to do the same thing," one person wrote.
"Bro this is so cute it's like a studio apartment but actually in a pretty place I love," another commented.
"This is what my husband and I are building for our kids. Everyone gets a little studio on our property so when they're 18 they don't need to move out," a third penned.
"In New Zealand we call these sleep outs I thought that's what everyone called them haha! Nice sleep out," another said.
"This is what I lived in in college! My shed was 10 feet away from the main house and I went in to cook/use bathroom," someone said.
"you're living my childhood dream," another follower wrote.
"I love your shed," a user said.
Share Your Thoughts:
Let us know your thoughts in the comments.