Some stories are so special that they are not easily found or seen and make us believe that true love exists and fairy-tale-like love stories also exist. Today, we will share the story of two identical twin sisters Britrany and Briana who found their soul mates who were also identical twin brothers, Josh and Jermy.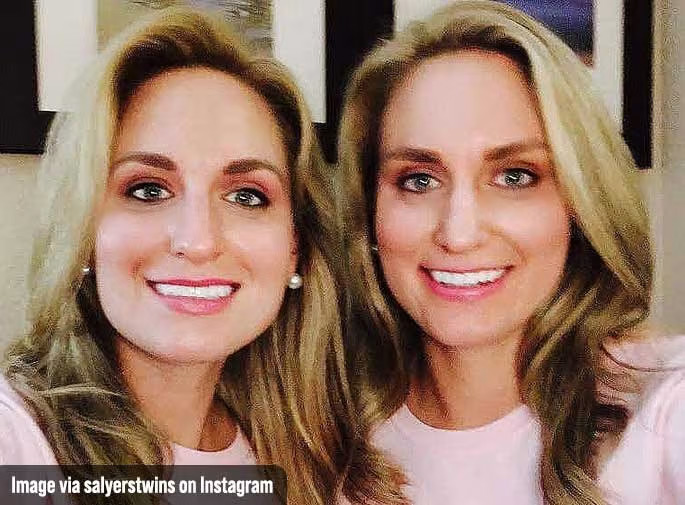 Growing up, both Brittany and Briana had a strong bond that was much deeper and stronger than most people would think. This is mostly the case for identical twins. They have a very strong emotional attachment and they understand each other to a great degree. Brittany and Briana suffered from many difficulties in their relationships during their teenage. Speaking about dating and relationships in an interview with insider , Brittany told that,
"So often, we were in relationships with singletons who didn't understand our twin sister bond."
Identical twins are so similar in appearance that one could hardly tell them apart. Moreover, they share a bond much deeper and stronger. This makes their potential partners to understand their bond at their level.
They met their soulmates at the Twins Days Festival in Twinsburg, Ohio. They fell in love with each other the first time they met. Their relationship turned out to be perfect as Josh and Jermey could understand them much better than the boys they previously dated.
They got married in August 2018 naming their wedding ceremony "Twice Upon A Time."

Brittany said in an interview with People in 2018,
"When we have children, my and Josh's children will be genetic siblings to Briana and Jeremy's children. Even though they're cousins, they're technically genetic siblings. We imagine it will be like two moms and two dads all raising our families together,"

Both the sisters wanted to have kids of their own and wished for their babies to be around each other. In an Instagram post on  August 14, 2020, they announced the news of their pregnancy. Both the sisters were expecting and their families were thrilled with joy.
"Guess what!!?? BOTH couples are pregnant! We are thrilled and grateful to experience overlapping pregnancies and to share this news with you all! Our children will not only be cousins but full genetic siblings and quaternary multiples! Can't wait to meet them and for them to meet each other!"
Both sisters gave birth to boys after a year. Jermey announced the news about the birth of the boys and  wrote
"I am thankful that our boys will grow up together"
On February 2, 2022, the couples posted about them celebrating being in "Twos".
Brittany and Briana finally found their true love and soulmates after facing several problems in their previous relationships. Their families have a lovely bond and they are uniquely beautiful. Their story inspires other people to stay hopeful and keep finding true love and believe in the unpredictability of life.
Sources:
Images & Featured Image via salyerstwins on Instagram