A tale, heart-wrenching yet heartening. Seven weeks into pregnancy, a young New Yorker was asked by the expecting father to have an abortion. Upon refusal, Maia Knight was handed over the responsibility of raising her daughters, all alone.
A 'Knight' in the shining armor
Maia Knight is a 25-year-old single mom and that of twins! Giving birth to twins and then raising them is not an easy job. What makes it harder? No father in the picture. Initially, it was turbulent for Ms. Knight too but being the Super-Woman that she is, she did not back down instead sourced strength from her daughters.
As if being abandoned by your partner when you're pregnant wasn't enough. In 34th week, Maia was diagnosed with preeclampsia – a fatal pregnancy complication that causes high blood pressure and leads to organ damage.
Consequently, she started having contractions and went into heart failure; she was rushed to the hospital. Fortunately, she and her twins survived this extremely difficult ordeal. The twins, Violet and Scout, had to spend three weeks in the NICU because they were born prematurely. Today, they're happy and healthy with their knightly mother.
Maia has narrated these series of events on her TikTok – where she has earned over 7.4 million followers – as well as on her YouTube channel. The YouTube video has 1.6 million views.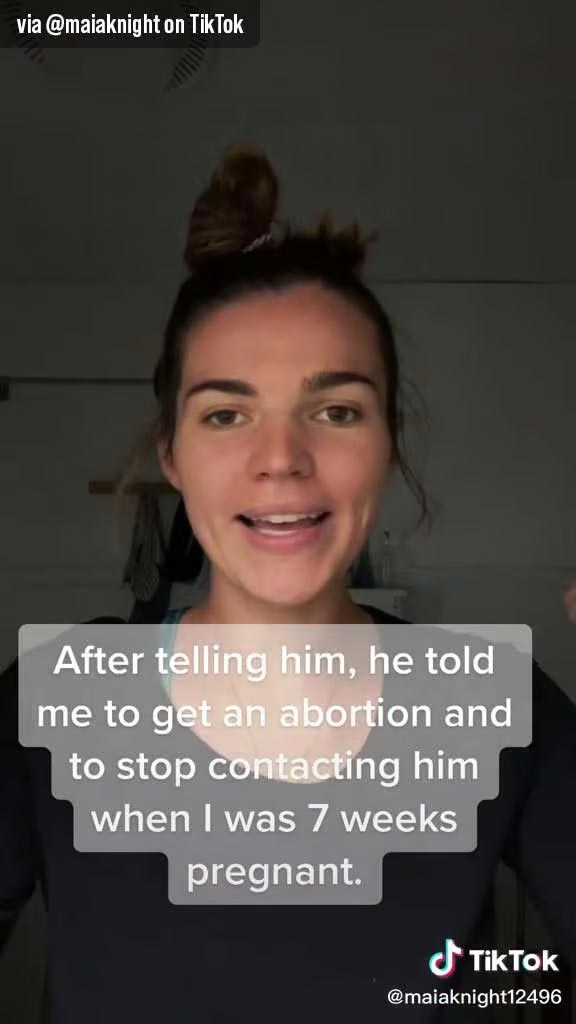 You can follow Maia and her beautiful daughters' journey on TikTok here & Instagram here.
Share Your Thoughts
What are your thoughts on Maia's incredibly inspirational story? Share your thoughts in the comments below!
Sources:
Maia Knight on TikTok
Images & Featured Image via Maia Knight on TikTok & Instagram