Tattoos are not just art and crafts for bodies, in fact, for most of the people, these have special meaning. People use to express their feelings and love for friendship, family, and many other bonds though tattooing. When two people have same feelings for each other, they get matching tattoos that's expressed as a symbol of even stronger bond.
Fans at Mash of Life agreed with bonding tattoos and share their body arts with us. We have got huge feedback and received matching tattoos for sisters, best friends, spouses, and even grannies with grandsons.
Let's find out what are those here:
1. Sisters' tattoo: "Loved ones always hear each other."
2. Best friend bonding tattoo: "Been twenty years and still on!! She is my best friend and I couldn't ask for a better BFF than her".
3. Best friend come sisters tattoo: "Tattoo says Laotong, expresses kindred sisters."
4. Longest friendship celebration tattoo: "me and besties for 40th birthday with 36 years of friendiversary."
5. Avocado bonding Tattoo: "My sister is my best friend; we are avocado pieces."
6. Best Friend Romance Tattoo: "The Tattoo is mine and my BFF. He and I are friends from 20 years and there are so many more years to go. So, making it official, he isn't just BFF is love of my life."
7. Birthstone BFF Tattoos: "25 years of friendship, BFF's got combined birthstone pattern on their arms."
8. Couple tattoo: "out stories; will never end tattoo that couple had for their 18th anniversary."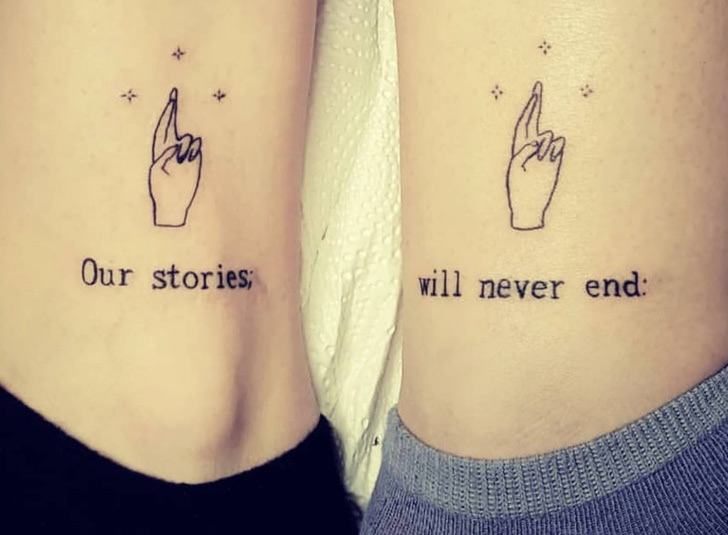 9. Infinity heart tattoos: "BFF had customized three infinity heart tattoos."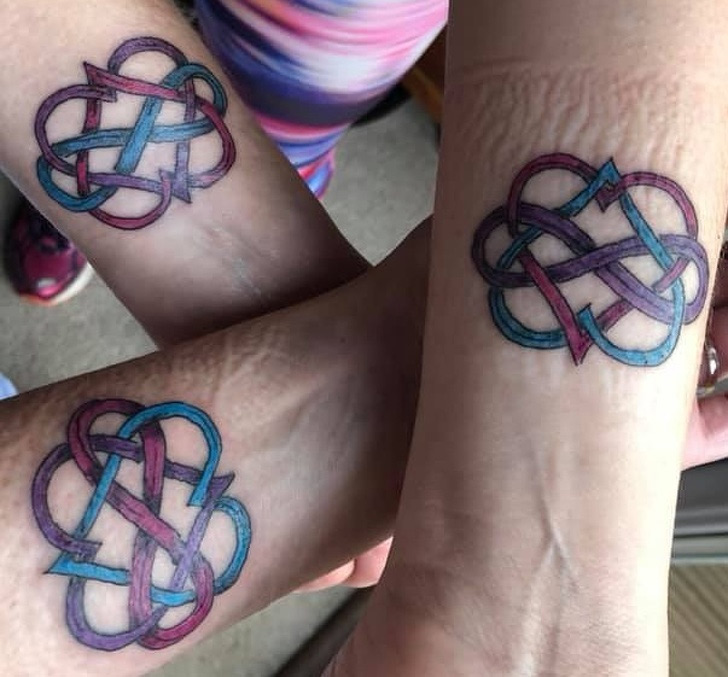 10. Couple tattoo: "peanut butter and jelly, a perfect couple."
11. 3 Best friends Tattoo: "after 30 years of friendship, Besties had same tattoos."
12. BFF Taken Tattoo: "the take away art"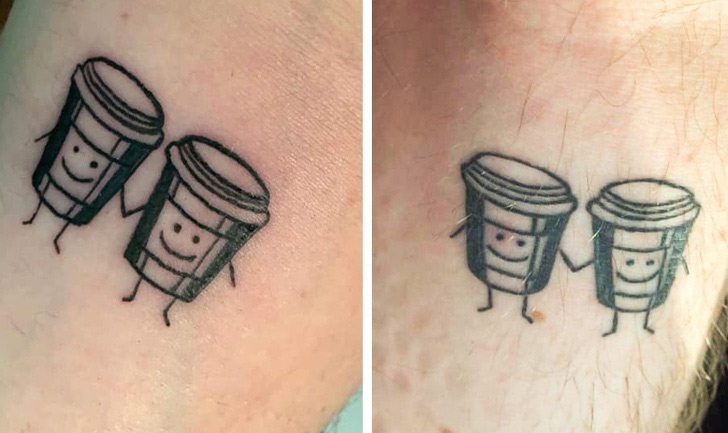 13. Parents Kids tattoo: "Like son, like mother, exactly looking alike."
14. Four sisters tattoo
15. Special bond tattoos: "To infinity and beyond tattoo, showcasing no limits for bonds."
16. Three BFF tattoo: "One heart for each"
17. Ring tattoos: "no more metal rings, here are the rings to stay forever."
18. Best friend tattoos: The tattoos explained everything as our fan quoted, "my best friend loves mountains while I like the ocean. I keep her wild while she keeps me grounded."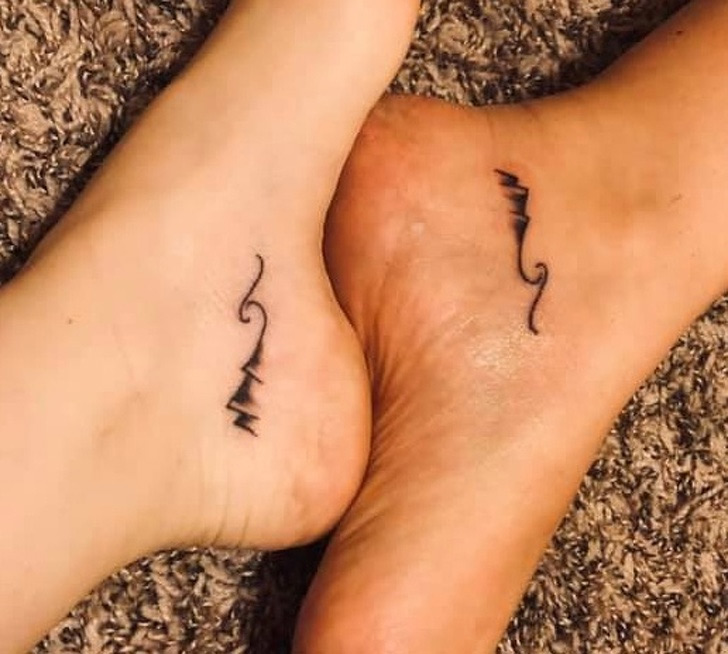 19. American national had German flag for BFF and said, "because "she is German national."
20. Grandma and grandson tattoos: tattoos with eternal love quote for granny and grandson on her 100th birthday.
21. Sisters language tattoo: Sisters in Chinese Font tattoo
Do you have bonding tattoos? Do share with us so we can make them part of blog too. Till then, keep loving and keep enjoying bonds.
Preview Pic Credit: Tammy Kyle / Facebook