Few days back judges rejected everyone's favorite Sam Black of X FACTOR UK but before going he did something which forced everybody to love him all over again.
Sam Black is a 27-year-old who is a plasterer by trade and he loves his adorable family a little too much. He's happily committed to his girlfriend and their eight-month-old son. Sam resigned from work to take part in the audition and attend the boot camp for the most popular show. But after an unpleasant week of relentless singing, he wasn't feeling particularly sure.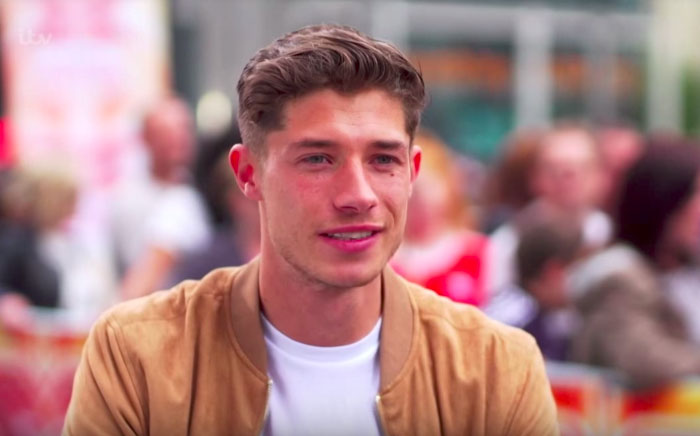 In any case, he went into the live show with one objective: to make his family proud.
"If I could… make a better life for me and my family," Sam trails off, getting emotional in the below video.
When Sam came on stage he announced that he will be singing "Runaway" by Del Shannon. Since he loved old music
Sam had just started singing when Simon interrupted telling him that he would not have advised him to sing this song.
Simon asked for the music to be slowed down so that Sam's voice could be heard clearly. Sam took this criticism very boldly and started all over like a true hero.
Shortly after the suggested version of the song the judges got busy in deciding the fate of Sam while audience were continuously chanting "let him through"
But it seems to be that judges were not impressed by his singing. Simon explained to him that they had admired his singing at first, but then ended with a NO and his journey was now over.
Sam being the star looked at the bright side and immediately asked judges "Is there something I can do before I go… cos I'm never gonna get this chance." Simon looked surprised but agreed to his demand. Sam without wasting a second called his girlfriend Emma on stage. This made everyone curious and out of control.
And OMG! He went on his knees LIVE and asks EMMA "Can I get a YES off you"
The world stopped, everybody could hear Sam's heartbeat waiting for Emma's reply. And she said "YES". It was a BIG YES.
The crowd cheered with joy and judges were all teary because love was in the air. Simon assured Emma how lucky she is to have this guy as the happy couple walks off the stage.
Watch the video below to see the happiness of yourself
Sam and Emma changed a sad ending into a lovely beginning. Who could have ever thought a rejection would make him the luckiest man ever.