The American actress, model, and fashion designer, and singer Robyn Rihanna Fenty, NH, Aka Rihanna was born and brought up in Saint Michael, Bridgetown, Barbados. She was born on February, 1988.
Rihanna became popular with her two US Billboard hit albums, she released with the gap of one year in 2005 and 2006 respectively. Her albums 'Music of The Sun' and 'A Girl Like Me' topped 200 chart of US Billboard.
With winning Grammy award for her single 'Umbrella,' Rihanna became the global sensation in 2007.
After Forbes revealed the top wealthiest American self-made women list, Rihanna made to the 21st place that officially makes her the self-made youngest women billionaire of the USA.
However, it is to be noticed that Rihanna wealth doesn't come from selling music albums, although she's one of the top singers of America.
The actual income comes from her cosmetic beauty brand, Fenty Beauty that makes her the major rich.
She isn't just youngest self-made women musician of word but also the first ever billionaire woman of Barbados, her hometown.
Rihanna has invested in many business including Savage X Fenty lingerie line that was worth 1 billionaire dollars in 2021, reported UNILAD.
Rihanna also owns some expensive properties including her Beverly Hills mansion and her personal helipad worth 13.75 million and 10 million dollars respectively.
Forbes reported that Rihanna is now 21st richest woman of America along with Oprah Winfrey and Kim Kardashian.
Singer, while talking about her experience, said
"You know, it was real weird getting congratulations texts from people for money." She told Access.
"I never got congratulated for money before. That s*** is crazy."
"It made sense when I realized that it was inspiring to people, that they felt like this is something that they could achieve knowing where I've come from.
She further added, "Knowing my humble beginnings, they see the possibility, and it gives them hope. That made me feel really happy."
Rihanna isn't impressed by her fame and wants to keep feet on ground and be humble.
"It's scary. I do think about it all the time. I make it a point to think about it, because I get scared when the pedestal comes into play and people put you up there and keep wanting to put you up there.
"I wanna feel my feet on the ground because I know it's not gonna be a fall at all if anything, right?"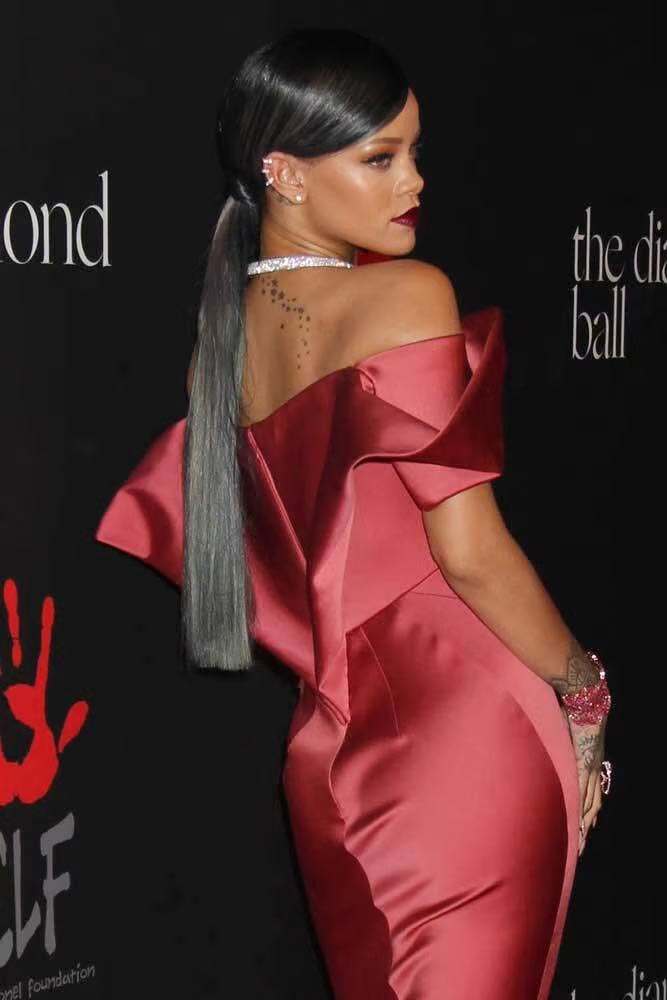 Previously, while talking to the New York Times, Rihanna said, "My money is not for me; it's always the thought that I can help someone else. The world can really make you believe that the wrong things are a priority, and it makes you really miss the core of life, what it means to be alive."
Share Your Thoughts:
What you think about Queen RiRi? Let us know in comments below.
Source: