Memories and moments that's all that stays because it seems time is flying. We all grow up and get busy in our own life. Time never stops for everybody and in this hassle we forget to enjoy. But sometimes it feels so good to revive all the memories and re-live them with our loved one once again.
Mash of Life would like to show you 18 people who decided to relive some happy moments that they experienced with their family members.
18. Siblings Duo- 20 years apart, our parents are mind blowing.
17. Together forever, same bike, same people. 1967 to 2018
16. Mother's day gift for her, recreated her favorite picture.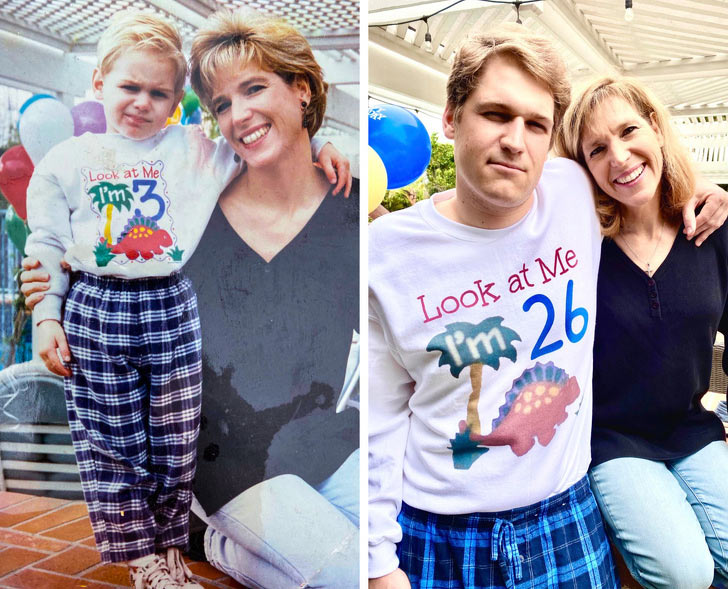 15. 15 years and nothing changes, 2000 -2015
14. Few things are forever.
13. 40 years and still going strong.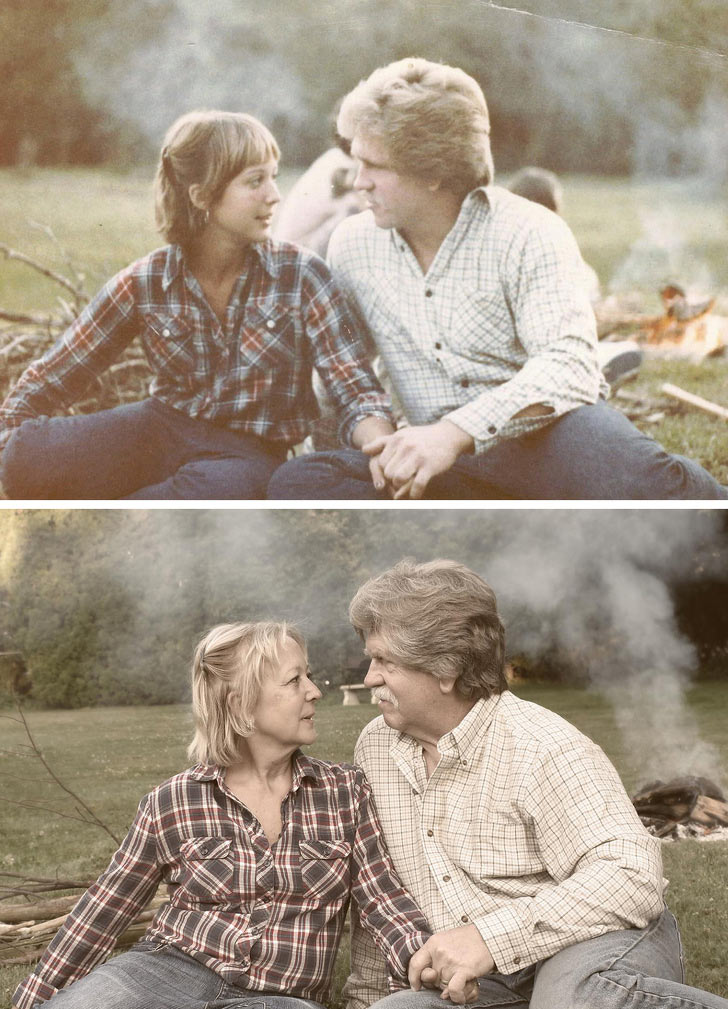 12. Revived my freshman after 20 years.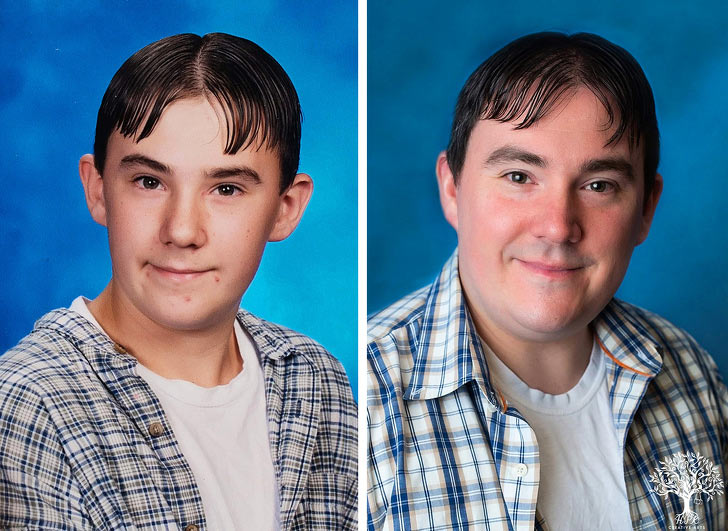 11. Always wanted to be like him. I and my Dad.
10. Preschool (1995) to med school (today) she was always there. Best sister ever.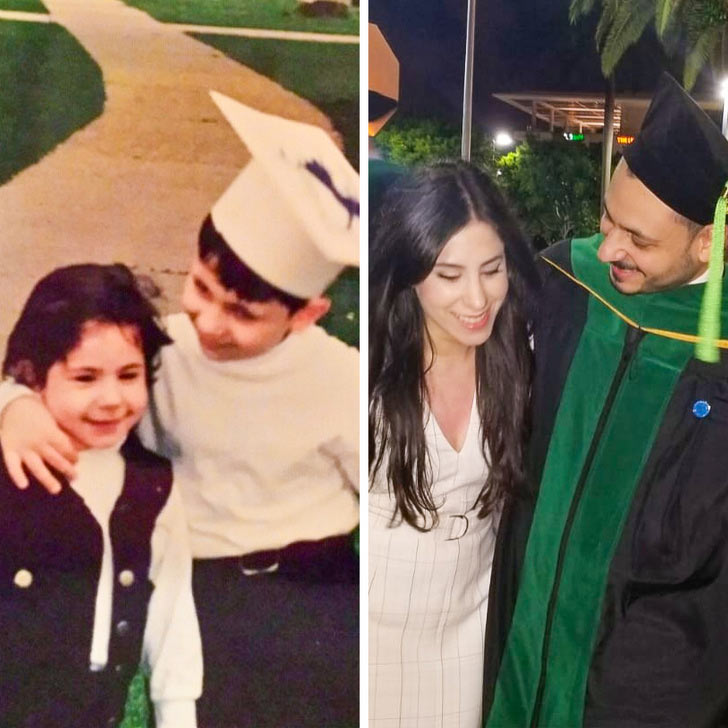 9. That excitement
8. Done and dusted, my sixtieth birthday.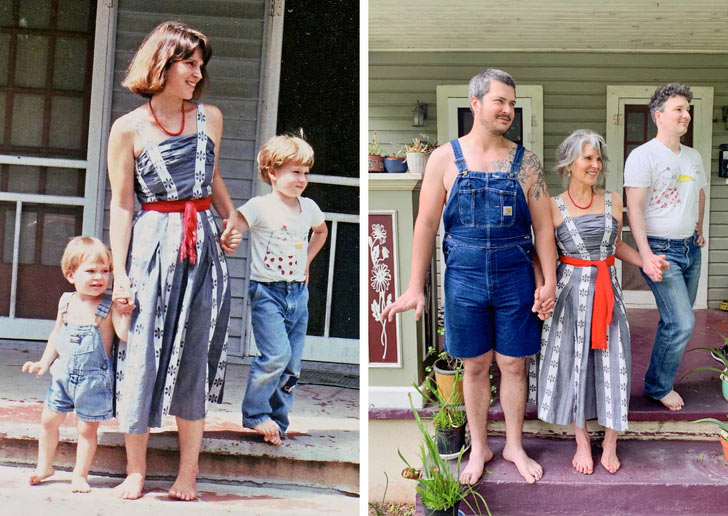 7. From second grade (1997) till last breath, 21 years later.
6. Outfit made by my mother. 2 year old v/s 39 years old.
5. These gossips will never end. 1999 and 2019.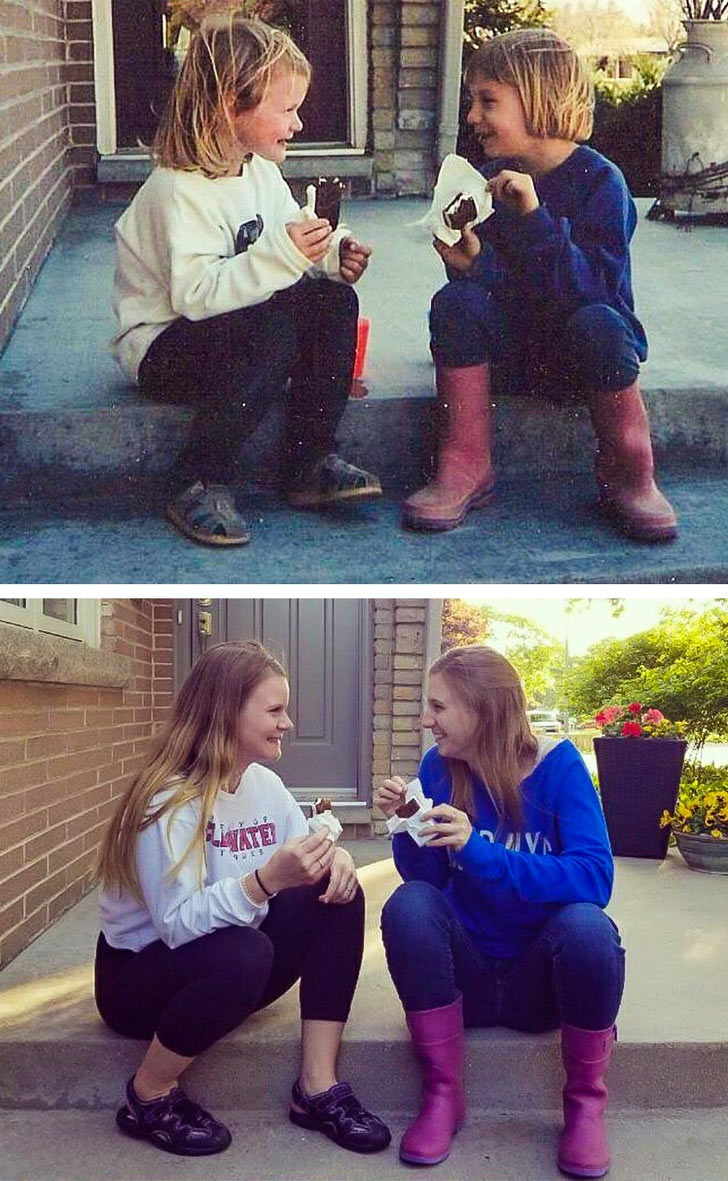 4. He was and is the best bathroom cleaner ever. 7 years and later.
3. Reliving my 1st year of life.
2. This how we used to look 28 years before.
1. An updated version of me and my brother after 20 years.