Amber Heard once again sued ex-husband Jhonny Depp and filed appeal in the defamation case.
Attorneys representing Aquaman actress Amber Heard, sends notice for appeal at Virginia Court, after almost one and a half month.
Recently, the judge had denied Amber's request for an appeal for the new trail but just after a week the step to file a new appeal has been taken.
Last month, the case between a famous couple ended on June 1, 2022 in which verdict came in the favor of Johnny Depp aka pirate from Pirates of the Caribbean.
A jury based on 7 members, unanimously concluded that Heard defamed her husband and accused him wrongly through her op-ed in 2018.
Past story: Heard had posted through Washington Post that her husband Johnny Depp had mistreated her. Although she never named the guy it was obvious that the post was related to him.
In a responsive appeal, Depp sued Heard for fifty million dollars claiming that her ex-wife has accused him wrongly for being a violent husband.
After that, Amber accused Depp claiming that he had set up a dirty campaign against her by calling her claims, a blatant lie and for this, she sued him for 100 million dollars.
As per the verdict, Amber will pay 10 million dollars for damaging her husband's reputation.
Later in June, both parties' legal teams met at the court in order to reach a settlement in order to reduce the damages that Heard owed to Depp.
But, the settlement couldn't be made and the judge concluded by ordering Heard to pay 10.35 million dollars.
Penney Azcarate, lady judge, also advised Depp to pay 2 million dollars for damages to his ex-wife.
After the appeal notice, attorneys from Pirates of the Caribbean famed actor said that they were confident that the verdict will be in the favor of their clients.
 "The jury listened to the extensive evidence presented during the six-week trial and came to a clear and unanimous verdict that the defendant herself defamed Mr. Depp in multiple instances. We remain confident in our case and that this verdict will stand," Depp's spokesperson told Daily Mail.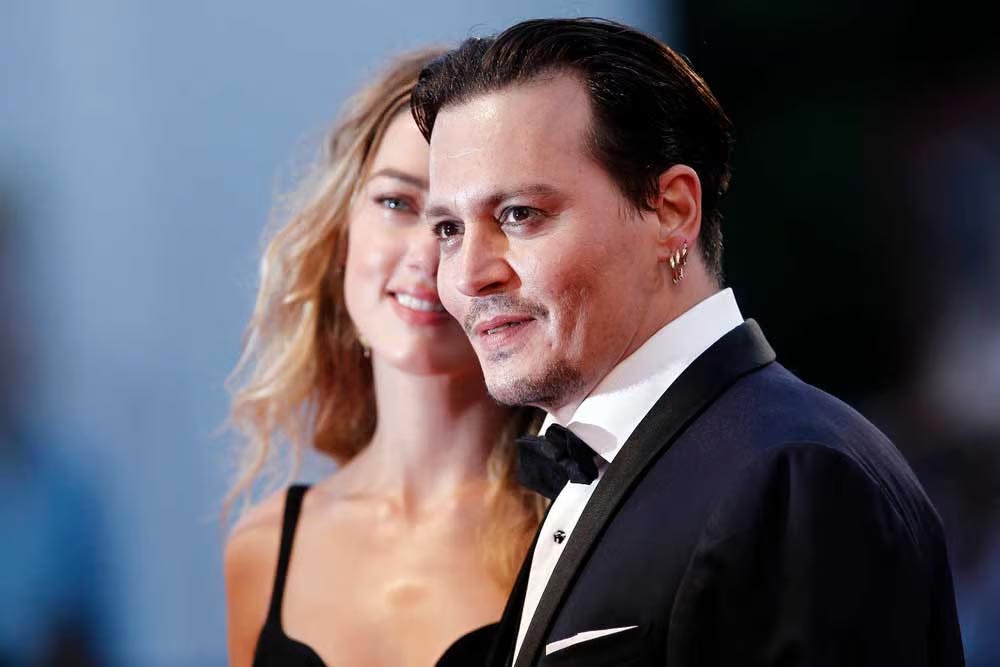 However, once again appeal has been filed from the actress and her lawyers stating that there were not enough evidence to support Depp's claim.
The defense team of the actress also accused jurors claiming that one of them wasn't thoroughly screened and shouldn't be part of the jury panel.
Daily Mail stated that Heard's attorneys pointed two people with the same last names, lived in Virginia as the jury sent summons there in April.
Summon was for 77-year-old person but a 52-year-old judge showed up to serve the jury. According to verdict,
"It is deeply troubling for an individual not summoned for jury duty nonetheless to appear for jury duty and serve on a jury, especially in a case such as this," they argued.
"Virginia has safeguards in place to prevent these types of mixups, such as using of a seven-digit juror number, zip code, and birthdate to verify jurors' identities."
They further added, "Those safeguards are in place and relied upon by the parties to verify the identity of the correct juror, to ensure due process and a fair trial for all litigants."
"When these safeguards are circumvented or not followed, as appears to be the case here, the right to a jury trial and due process is undermined and compromised."
"Under these circumstances, a mistrial should be declared, and a new trial ordered."
But, the main judge Penney Azcarate rejected the plea from the actress's legal team and didn't allow any additional hearing. But she also allowed lawyers to file a different appeal if they needed one.
So, on July 21, Thursday, Amber filed the appeal and released a statement. It states,
"We believe the court made errors that prevented a just and fair verdict consistent with the First Amendment. We are therefore appealing the verdict.
"While we realize today's filing will ignite the Twitter bonfires, there are steps we need to take to ensure both fairness and justice."
What to do you think about this recent development? Let us know in the comments below.
Sources: