Nicolas Cage, 58, who is an iconic actor well known for his role in National Treasure announced the news of his wife's pregnancy earlier this week. Riko Shibata, 27 and Nicolas Cage 58, got married in 2021 and shared the news about them expecting their first child in the week od their first anniversary.
In an interview with GQ, the actor shared his thought about his love for his wife and their growing family. The couple even has the name of their first child in their mind. They made the news of them expecting their first child public in March 2022.
Shibata and Cage met in 2020 in Japan and they had a long-distance relationship for some time due to the prevailing social distancing situation. The quarantine protocols and unable to fly to each other's countries made them endure their long-distance engagement.
Talking about his difficult situation of being away from Shibata on Q104.3 radio show that his brother Marc Coppola hosted, Cage said
"She left New York and went back to Kyoto, Japan, and I went back to Nevada and I haven't seen her for six months."
The distance and longing for Shibata made Cage fall in love with her so much that he asked her out for marriage during quarantine.
As his personality is known to be intense, he showed it through his engagement. He proposed to Shibata in a unique way. He asked her to get married on FaceTime and sent her the engagement ring via FedEx delivery. This story is unique as well as beautiful and goes along with Cage's personality.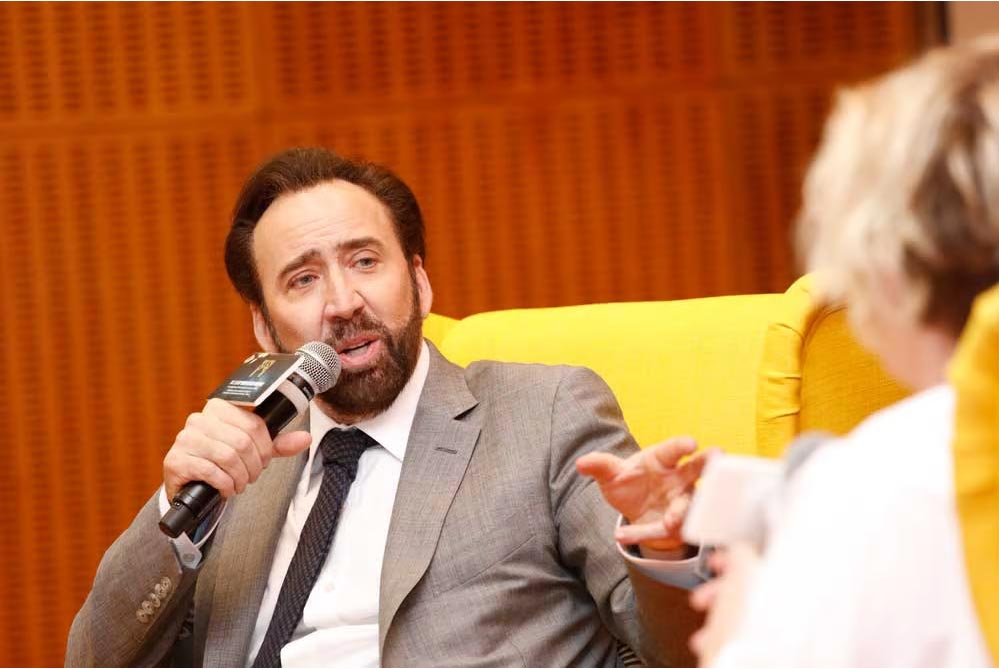 Talking about his engagement, Cage spoke on his brother's radio show
"I got her a black diamond engagement ring. Her favorite color is black, so she wanted the black gold and the black diamond. I customized and personalized it, and I actually sent it to her FedEx"
After some time of engagement, they got married in a somewhat small ceremony held at Wynn Las Vegas.
After a year of their marriage, they shared the news of Shibata expecting their first child together. This is the fifth time Cage is getting married and he has two other kids from his previous wife.
They have even shared the options they are considering for baby names. Francesco, Akira and Lennon Augie are the names they are considering for their first child.
"Augie was my father's nickname. And my uncle [Francis Ford Coppola] has decided to change his name to Francesco,"
Talking about his marriage with Shibata, Cage said that he thinks that it will be his last marriage although it is his fifth.
"I am a romantic, and when I'm in love, I want to give that person everything I can,"
Source:
Featured Image Credits: Getty Images