Mariska Magdolna Hargitay, also known as Mariska Hargitay, she was born in Santo Monica California, in January 23, 1964. She is an American actress and director and philanthropist as well. Her father is actor Mickey Hargitay and her mother is actress Jayne Mansfield.
She was just three years old when she lost her mother in a car accident. After the passing of her mother Hargitay's father Mickey get married with actress Ellen Siano, according to Hargitay she was the great stepmother as she supported them financially and emotionally and also helped Mariska, and her siblings to get over with the loss of their mother.
When Mariska, was in college she realized that acting is her passion. After completing UCLA, she started studying Theatre and finally she got a role in a motion picture in 1984.
Afterwards, she played so many slight roles, in 1994 in the Television series called ER, Hargitay became famous.
Mariska Hargitay, has starred on NBC's series 'Law & Order: Special Victims Unit': SVU since 1999. In this she played the character of Olivia, which was the biggest turning point in her career, after this she became the Hollywood's most paid actress.
Mariska, has awarded so many awards and the Golden Globes, Primetime Emmy, as well for performing magnificently in this series.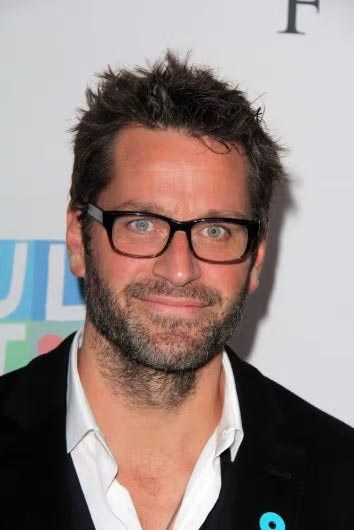 Mariska Hargitay, met Peter Hermann, when she was on the set. Peter was her fellow actor in the Law & Order series. At that time Hargitay, had a little idea that he was the man of her dreams.
According to the reports, this couple met first on the set of Law & Order, in 2002. At that time on the show Hermann was the guest star. While shooting, Hargitay was in silly mood and cracked a little joke but the actor didn't like, after that Hargitay became upset because of his attitude.
One of their Co star and family friend named, Christopher Meloni, said that Mariska, was little infatuated with Hermann while shooting of the film.
But in the end, their understanding, emotions, feelings developed and after the completion of shooting, Hermann invited her out.
"We went to church together, and it was like getting hit with a lightning bolt," she said.
She also said that on their first date, she already had in love with Peter. And she also described her feelings by saying that. At church service, she became so overwhelmed and cried with happiness.
"I just started sobbing. Peter thought I was crying because I was so moved by the service, No, it was because I was just overwhelmed, realizing he was the one." She said.
"As a little girl you're told, 'Oh, when it's the right person, you'll know. You'll know', But listen, I had been engaged previously, and I never knew." She added.
She also said that, afer the date she ran to her friend and told her that "I m in love" with Peter.
"I told her, 'This is it. This is the man I'm going to marry.'"
The couple tied the knot in 2004 in Santa Barbara after dating for two years. More than two hundred people attended the wedding with their family and friends. Their reception held at a Montecito estate.
"I never knew I'd so often be reminded on this journey that I married the right one," said Mariska. "I waited and married the right one."
Now Hargitay and Peter has a happy family and a peaceful life with three beautiful children. August is their biological child and rest two are adopted names Andrew and Amaya.
"My husband is my North Star, and my kids are my teachers," she told People in 2018.
Share Your Thoughts:
What is your thought on this adorable couple's love story?
Source: