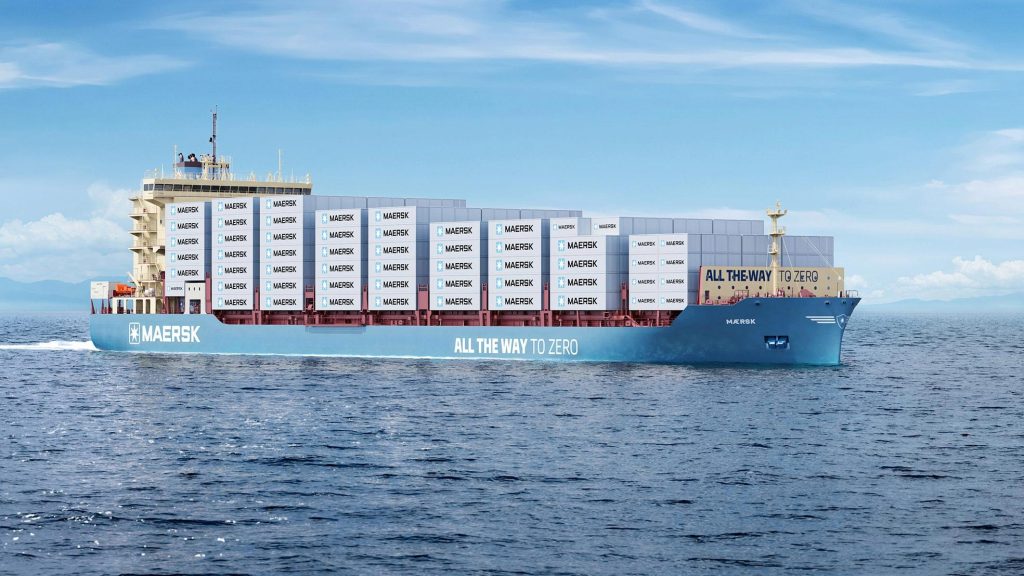 Danish shipping giant Maersk is celebrating the launch of the very first green methanol-powered containership in the world.
The vessel, a 2,100 TEU capacity feeder ship, is one of the first nineteens carbon-neutral ships Maersk has on demand that would be powered by green methanol fuel.
The 172-meter-long vessel was ordered in July 2021 from Hyundai Mipo Dockyard in South Korea along with a pre-planned delivery for later in the year 2023. The vessel will be going to operate by Maersk's Sealand Europe brand, a subsidiary that Maersk is preparing to integrate into the "Maersk" moniker, on the route of Baltic shipping between Northern Europe and the Bay of Bothnia.

Maersk ordered one more eight 16,000 TEU green methanol-powered ships from South Korea's Hyundai Heavy Industries in August 2021, and after that also exercised options for four more sister ships. Last year in November, the additional order was also announced by the company at HHI are scheduled to deliver in 2024 and 2025.
Maersk has aimed to be carbon neutral by 2040 after setting ambitious sustainability goals, that is almost 10-years ahead of many other companies present in the sector. The nearer-term targets was also setup by the company which call for a 50% reduction in greenhouse gas emissions intensity from it's ocean fleet and over 70% reduction in absolute emissions from the fully controlled terminals by the year 2030.
For powering their methanol-fueled fleet, Maersk has been trying to line up suppliers to source almost 1 million metric tons of green methanol fuel each year that would be required for vessels. It will help them in saving about 2.3 million metric tons of CO2 from coming into the atmosphere annually as compared to conventionally-fueled ships.