The Queen of Pop Claps back again!
A couple of days after her unrecognizable appearance at the Grammy award ceremony, Madonna told her haters that nobody can't take the power from her.
The La Isla Bonita singer took her Twitter account and uploaded her photo along with a secret message.
The world is threatened by my power and my stamina. My intelligence and my will to survive.
But they will never break me
this is all the test. pic.twitter.com/XvcaaG0Rrs

— Madonna (@Madonna) February 7, 2023
"The world is threatened by my power and my stamina. My intelligence and my will to survive. But they will never break me this is all the test," her captain read.
Madonna's response came after facing heavy criticism from netizens about her Grammys appearance.
On Sunday, the Queen of Pop amazed fans by appearing unrecognizable at the 65th Annual Grammy Award Ceremony.
The 64-year-old star came to the stage as a presenter and introduced Sam Smith and Kim Petras for their 'Unholy" performance.
But, the audience was amazed after watching her stylish look, youthful and flawless skin, as she was rocking a fitted tailored black jacket along with a matching skirt.
As per Daily Mail, "The True Blue hitmaker surprised the crowd with her jaw-dropping wrinkle-free look while introducing Sam Smith and Kim Petras as they prepared to sing their hit track, Unholy, which won the Grammy for Best Pop Duo/Group Performance during the ceremony. " 
The mother of six stunned everyone with her smooth and sculpted cheeks and plumped lips.
Her hair was looking gorgeous in stylish braids tied at the back with two plaits at the front.
The Material girl singer was seen holding a riding crop in her hand while addressing the audience on stage she stole all the limelight.
Fans say Madonna was "unrecognizable" during Grammy's speech 😳 pic.twitter.com/rATs0fW61v

— Daily Loud (@DailyLoud) February 6, 2023
After the event, people started commenting on Twitter about Madonna's unrecognizable looks at the event, especially her face.
So, I am just now watching the #GRAMMYs. Madonna doesn't quite look like @Madonna to me.

— BronxRobb (@BronxRobb) February 6, 2023
In a response to heavy criticism, the pop icon slammed all the people who criticized her for her looks at the Grammys.
This legit looks like a Madonna impersonator with pics of rhe real Madonna in the background. She really fucked up her face. pic.twitter.com/KsDFetwjDd

— Andrew (@andrewx221) February 6, 2023
Madonna looks good for her age… if her age is 2,700 year old vampire who eats babies and small animals alive. pic.twitter.com/pnJfkhgmAO

— Tim Young (@TimRunsHisMouth) February 6, 2023
Me attempting to ignore the fact that Madonna has a whole new face. #GRAMMYs pic.twitter.com/ZsNJzfRNdK

— Petty Pablo (@electricsoul123) February 6, 2023
 The Frozen singer posted a video on her Instagram which featured Sam Smith, Ab-Soul, Cardi B, Honey Dijon, and Jazzy, and wrote, "It was an honor for me to Introduce Kim Petras and Sam Smith at the Grammys. I wanted to give the last award which was Album of the year, but I thought it was more important that I present the first trans- woman performing at the Grammys— a History making moment!! And on top of that she won a Grammy!!"
"Instead of focusing on what I said in my speech which was about giving thanks for the fearlessness of artists like Sam and Kim- Many people chose to only talk about Close-up photos of me Taken with a long lens camera By a press photographer that Would distort anyone's face!!"
She continued, "Once again I am caught in the glare of ageism and misogyny That permeates the world we live in."
"A world that refuses to celebrate women past the age of 45 And feels the need to punish her If she continues to be strong willed, hard-working and adventurous."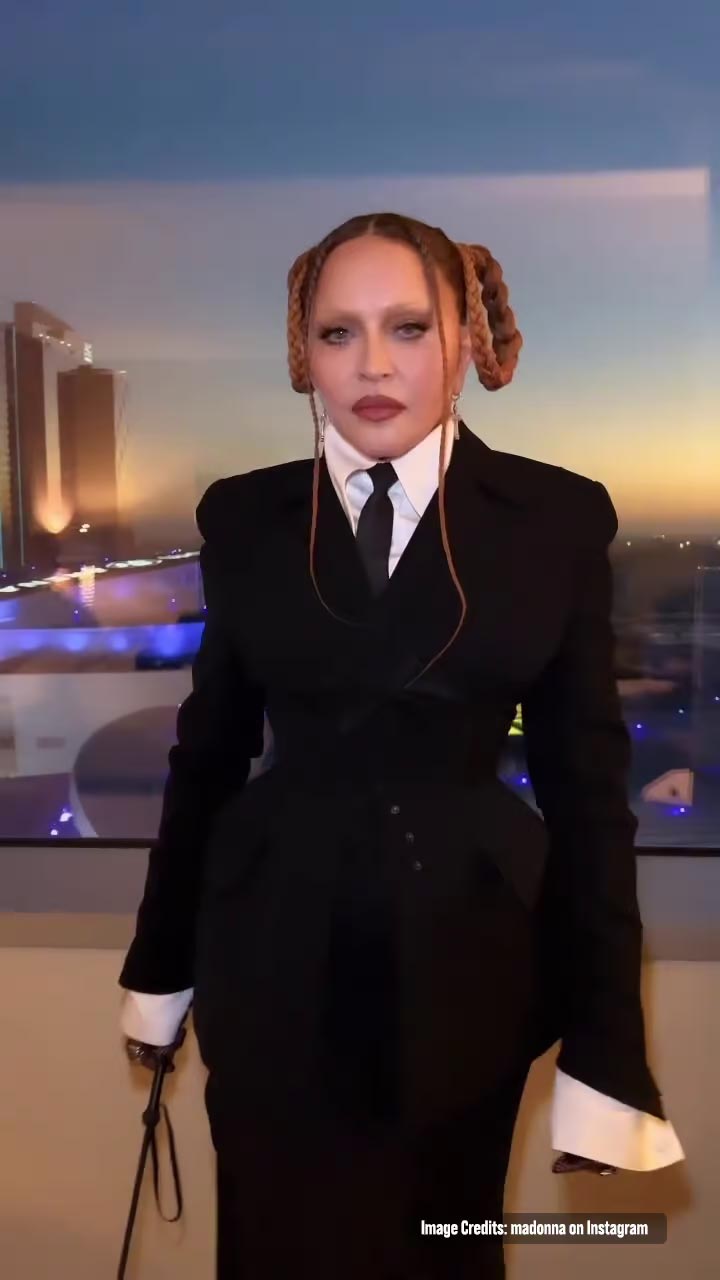 She further said, she never apologized for any of her creative choices and would never do that in future as well, especially the way she dressed up.
"I'm not going to start. I have been degraded by the media since the beginning of my career but I understand that this is all a test and I am happy to do the trailblazing so that all the women behind me can have an easier time in the years to come."
In the words of Beyonce "You-won't break my soul" the Queen continued.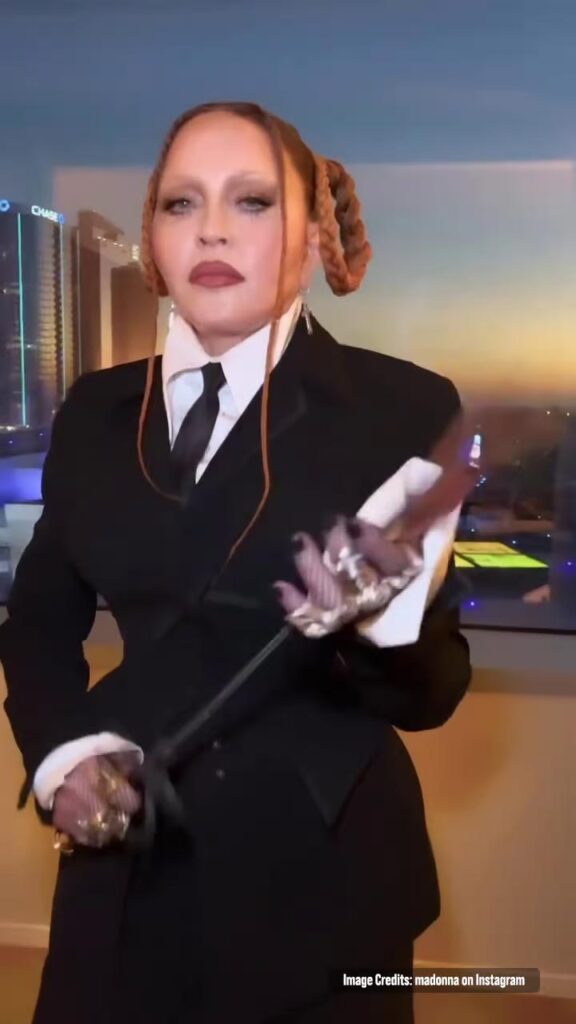 "I look forward to many more years of subversive behavior -pushing boundaries-Standing up to the patriarchy -and Most of all enjoying my life."

"Bow down bitches!" she concluded.
Share Your Thoughts:
What are your thoughts on Madonna's statements? Let us know in the comments.