The Kardashian family is known to surround themselves with drama and in some cases, the situation could even get very toxic. But all of this never made them drown and all of them have always come up stronger than before. Kourtney Kardashian is one of the examples of rising up strong and moving on with grace. She got rid of the toxic behavior of her ex Scott Disick and managed to move on with life.
Scott Disick and Kourtney Kardashian have three kids together. Considering the fact that a couple has children together, it is sometimes very hard to make a decision regarding a breakup and often women struggle with keeping the toxic relationship or moving away. This is such a difficult situation that many women end up forcefully keeping the relationship despite the toxicity of the men.
Some strong and undoubtedly lucky women are able to step away from the toxic relationship and pursue a better life. Kourtney Kardashian is one such lucky woman. Scott and Kourtney have been in a relationship since 2006 and their journey has been documented in their family reality show, Keeping Up with The Kardashians.
They stayed in a relationship for ten years and during that time they had three children Mason, Penelope, and Reighn together. But their relationship always had ups and downs but most of the time they were struggling to have a healthy relationship because of Scott. He could not prove himself to be a loyal partner for Kourtney as he struggled with alcohol and the inability to control his inner demons. He was caught cheating many times and his habit of partying and alcoholism made it difficult for Kourtney to have any trust in him.
2015 was the year when she finally decided to break up with Scott and he himself went to a rehabilitation center to get his life back on track.
After some time of the breakup with Scott, Kourtney met Travis Barker who helped her with moving on from the toxic relationship she had with Scott. Travis was able to get himself into a relationship with Kourtney and they both are known to the fans by the name of "Kravis". Although their relationship is not a perfect one they are gradually moving towards betterment.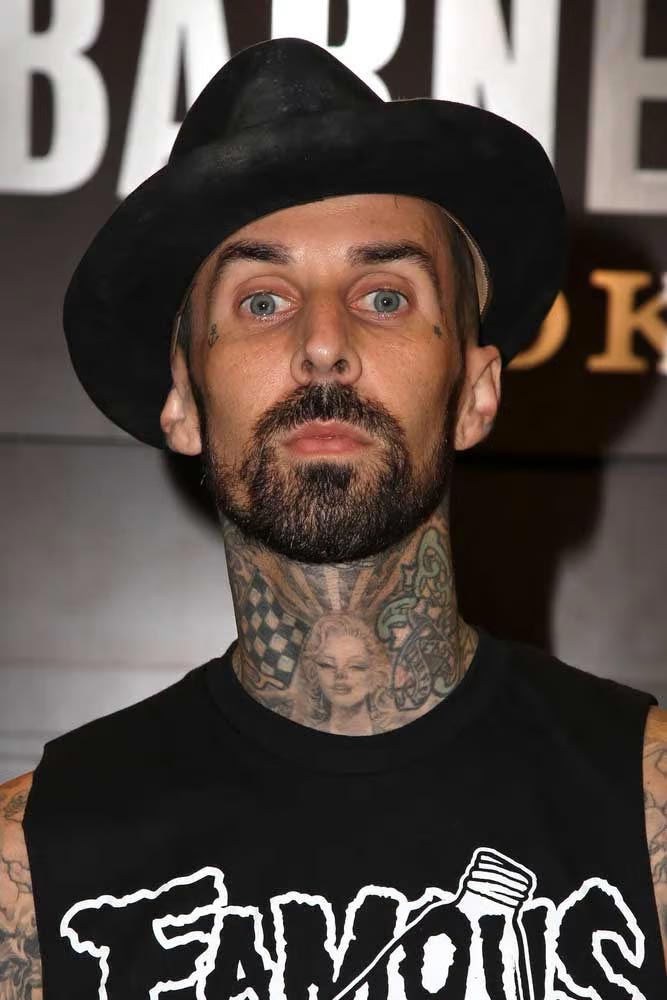 One of the factors that are responsible for their stronger relationship is that they started off as friends and grew into a romantic relationship with time. Both of them have been seen together since 2018 but the frequency of their dates increased in 2021. Kourtney's Instagram posts often have Travis's comments in a flirtatious way.