Relationship is a hard reality of life which takes time to churn and gets softer and easier to live with. It has many facets, revealed and hidden; only known when lived within. It can't be measured or assessed that in how much time you will reap its benefits or how long will it continue; only patience and love make it breathable and remaining forever. Relationship is not a task rather a vital aspect of life which needs immense patience, hard efforts and time to wait for the spring. It has all four seasons, none of them stays forever but only love. Your hunger for love will gush through your veins to take a decision fast but remember relationships that start fast, end fast, too.
Your experience of falling in love can be sudden; wherein you just meet someone and your infatuation grows by every passing minute. The charm, charisma, and demeanor of the person will make you believe immediately that you have some kind of connection and you feel yourself falling for that person so hard, and so fast. On the flip side, falling in love can also be a slow and gradual process; from friendship to love. Earlier, you have been savoring your moments being best friends and living a platonic relationship but later, it developed into something strong. Unfamiliar feelings start to toss and turn; the more time you spend together the more you start to fall in love. Your transition from friends to lovers will be the most beautiful thing in your life.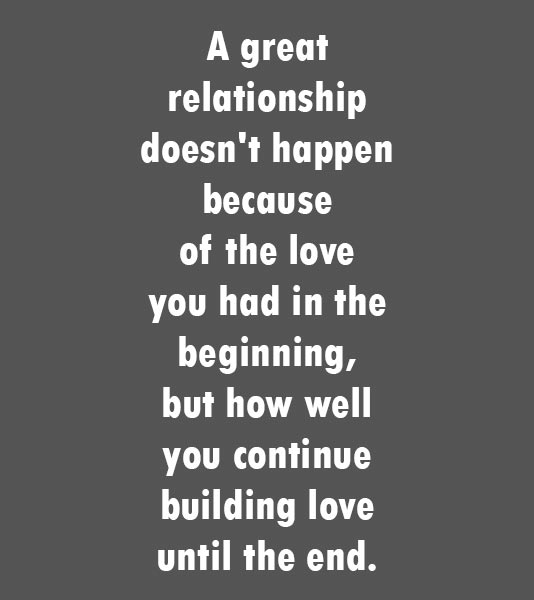 Love is beautiful whether you have fallen slowly or fast, not one love is going to be better than the other, the important thing is that it lasts longer. You may have been successful to build a connection with one another in less time than other couples but what really matters is you don't try to force through a relationship. Every single day, life will throw challenges your way, and every single day you have to overcome difficulties as a couple. Your love will last only when you will feel complacent with what you have and take up every challenge with resilience to overcome the realities of life.
What you should remember through the way is that love is a struggle which demands humility, grace, and lots of patience. When navigating your way through the complex maze of love you should try not to think of getting things done immediately. There will be plenty of steps in front of you but taking one step at a time will give you learning to live in the moment. Your future will be imperative and it's always good to have an eye for it; but skip through the present will not do any good.
In your life, your true fortune is love and the way you have sustained your love relationship. Unconditional love will become the fuel for your relationship and dedication, understanding, respect, and commitment will be the building blocks of your love empire. Never expect your relationship to stand stronger if you can't be committed to it and to your partner. Your relationship will sustain on principles that take lots of time to build on. Through the fabric of time, it will be beautiful to watch how both of you grow in love together.
Relationships that start fast, end fast therefore, never rush through anything that's beautiful. Savor every moment that comes your way and try to understand the worth of taking everything slow to sustain love.