Crunching all your hair in one loop is an old story to nail the ponytail. Latest fashions put emphasis on having a loose ponytail to be in the vogue-formal occasions included as well. Hair hanging loose on the sides, framing the face elegantly, wavy but loosely done, is the new ponytail you will love to wear. Flip it on the side, hold it at your nape, move it high, match it with front bangs, keep it messy, or hang it sleek and straight, you can make plenty of styles with just pulling the right strings of your hair.
The popularity of accompanying a loose ponytail with any ensemble has plagued Hollywood artists as well. Taken from fashion ramps and landed on red carpet events, it's not dubious to say that competing as the pinnacle of hairstyles; this ponytail style is competitively peering up with other hairdos. It takes less time to get into shape but when hair stroke on face, sway in air, or bounce with your movement, the attention span around your personality gives you a pleasurable feeling of prominence. No doubt, hair complete femininity and when your beautiful tendrils loosely perched on shoulder, no eye will turn away.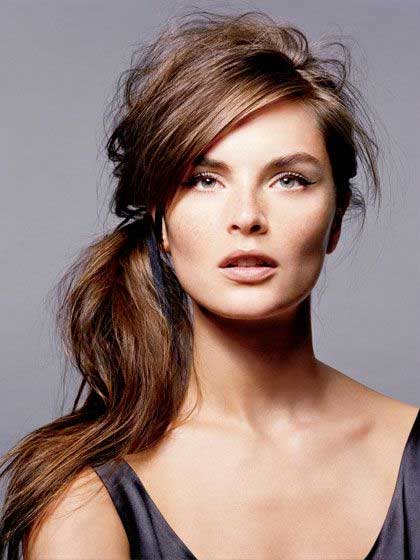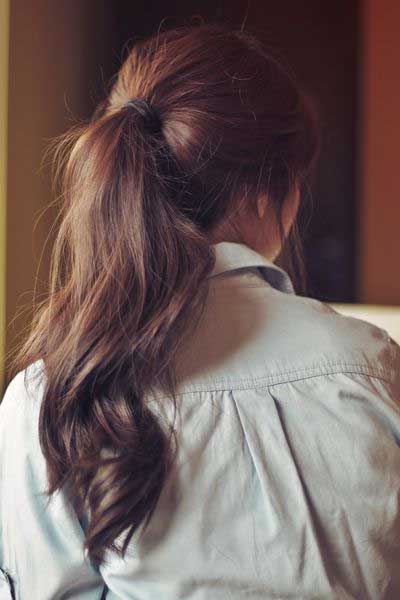 Represents teens, Selena Gomez is known as the queen of setting new fashion dimensions for teenagers. Choosing the loose ponytail here which is perfectly going with her black embellished gown became the appropriate choice for a great ensemble.
Loosely framing, front curled, hair strands of Kelly Osbourne coming together with perfectly wrapped high ponytail, makes another elegant demonstration for a loose ponytail.
Upgrade your ponytail style like Emily Watson with few simple steps. Her hair has held high and curled to add volume and give depth to her hair texture. Abundance of curls present in the hairstyle is playing a vital factor in Emily's ponytail.
Keeping hair always simple but appealing at the same time is the hairstyling formula that comes from Michelle Trachtenberg. She knows when magnificent gown and catchy jewelry make a match then wearing loose ponytail helps to tone down overall effect.
Lindsay Sloane's hairstyle is totally glamorous with elements that are eye-catching every bit. Covering forehead with blunt bangs, a slight hump on crown and holding the ponytail with hair wrap around, altogether reflecting stunning way of keeping the ponytail fashionably.
A loose ponytail can act out as a hideout point to cover greasy or 2nd day hair. Olivia Wilde's casual hair look with her black attire is presenting a sensational outlook to hit any event.