This beautiful story is from Syria and makes us believe that there is nothing that could not be done with selfless love.
It is wrongly assumed that people suffering from down syndrome cannot live a normal life.
Despite the prevailing misconception about down syndrome patients being unable to have kids, there are many women with down syndrome who give birth. The same goes for men, they are completely capable of having kids if they want despite the condition they have. One such example is Jad Issa from Syria who not only raised a son but also made him become a doctor.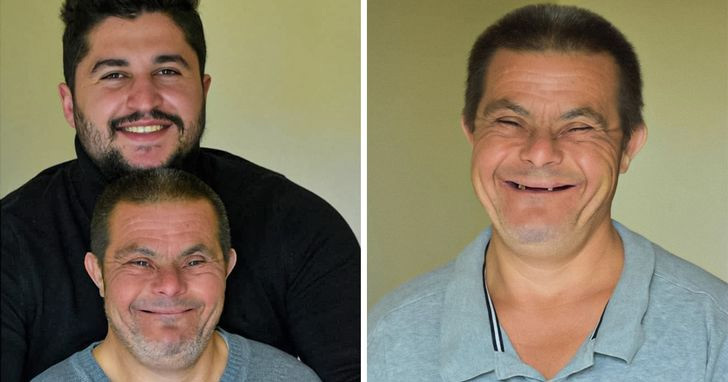 Sader had a beautiful childhood with a loving family around him. He would play with his father and do wrestling and thumb wrestling. His father had the complete support of their family.
His wife did not have any genetic disorder so they had a normal relationship. Moreover, Jad worked day and night to provide for his family throughout his life. He also encouraged Sader to become successful since his childhood.
Jad is studying to become a dentist which is considered one of the most prestigious careers in Syria. His father happily tells everyone that his son is a doctor.
Talking about their parent's relationship, Sader told that they have a strong bond and they love each other the same way they used to when they got married. They are truly compatible with each other and they love to walk and chat together for a long time.
Both Sader and his dad have a strong bond and Sader owes his success to his father. They love watching movies together whenever they have free time.
Source: Brightside
Photos: Saderissa on Instagram