Here is a heart-touching story about selfless love and sheer power of humanity that healed a boy, hated by parents because of being deformed. The couple left infant at the hospital where a nurse and her husband adopted and welcomed him in their loving family.
The brutality of life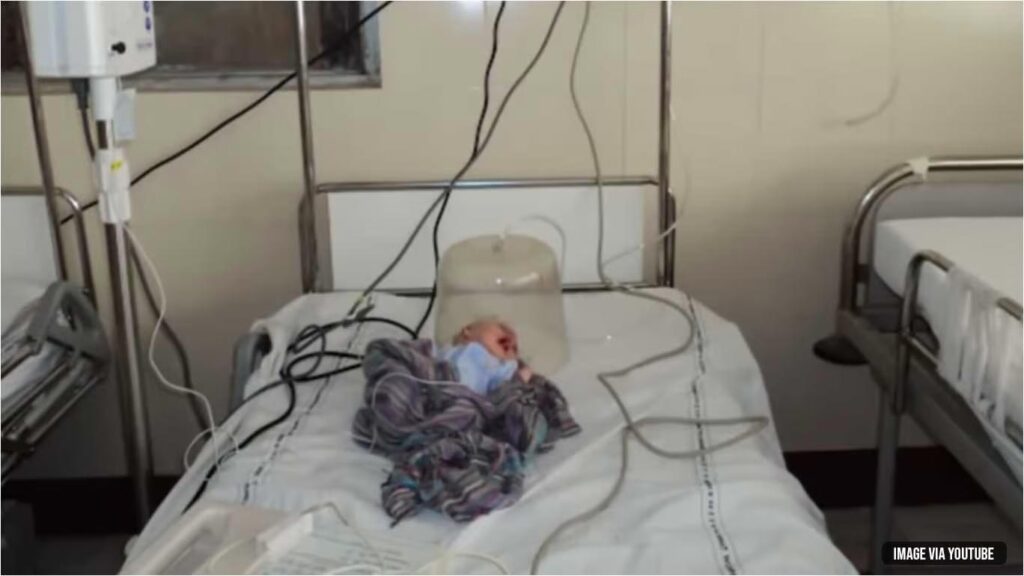 Baby Adam was born with the congenital syndrome, Bartsocas-Papas that caused him degenerated limb development and severe deformation. Unfortunately, his real parents weren't happy about seeing him alive, and despite the hospital staff telling them that boy can live just a short period yet parents still refused to take him home.
His biological parents abandoned him and refused to take him home. They even threatened to take his life if someone forced them to take the child home. For Adam's safety, hospital staff kept little guy there.
Love and humanity always last
Jessica Cooksey Paulraj, a nurse at the hospital felt so devastated at the fate of the poor child and hurt by his traumatized story. So, she decided to adopt the child along with her husband and right away, took him to her home where two loving brothers welcomed him open-heartedly.
Dr informed that Adam could hardly love 3 weeks but the little champ proved everyone wrong. Jessica wrote a blog out there at Michaela Evanow. She wrote:
"In September 2014, we will celebrate our oldest son's 3rd birthday. His name is Adam and from what medicine and logic predicted, he was not supposed to live past 2 months. Three years? How quickly they seem to have passed as I look back,"
"Fourteen surgeries have come and gone for Adam. Nearly $300,000 was given on his behalf. Two brothers, Elliot and Rohan, joined the ranks of our family, and Adam became an older brother. Our family has traveled from India to America and back again."
However, Adam couldn't live for long and at the age of 5, sadly passed away in 2016. Jessica wrote a dedicated post at her official website we:unformed and wrote:
"Our little bird met his Maker and Sustainer…the Shepherd of his soul early this morning. There was incredible peace that enveloped his fragile, swollen body,"
"He will be missed by so many. It's indescribable to explain this ache. Yet to imagine his body restored and to imagine him surrounded by glory and welcomed by his Father…it's a pretty good balm to our weary souls."
We Salute this Couple
Aren't Jessica and Paulraj are superheroes? What you think? Let us know in the comments below.
Sources: