Relationship are very beautiful at the start. It's the most amazing phase of one's life. But after some time, everything starts to change. Your partner starts to change. Yes, it happens at times that he gets annoyed at silliest things and is always in a bad mood. And you really don't why is this happening. You don't know what went wrong. Well this situation is not for your relationship it clearly shows that he is bored with you and exhausted with your relationship.
These 15 signs show that he is not interested anymore so, if your boyfriend does any of these things then be careful, end of your relationship might be near.
1. He doesn't pay attention anymore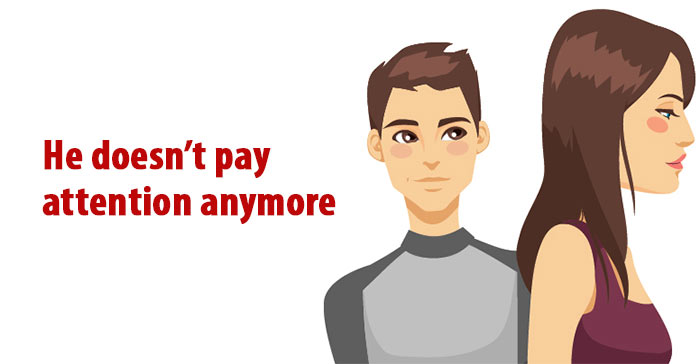 The person who used to focus on you every time and for you were the priority once, doesn't care about you anymore. It doesn't matter to him how you look or what you want.
2. Don't talk about life
It's important to share your life secrets with your partner, but if he doesn't share or tell you anything about how was his day or what's going on his mind. And if he makes excuses to avoid talking or telling you then he is done.
3. Doubts you
Trust is very important between a couple, but if he does not trust you and ask multiple of questions and doubt you for everything you do then take break and think what's happening.
4. You're worried about his reactions
You're always figuring what will he say or how he will respond before doing seemingly insignificant details. He simply doesn't try to understand you any longer. You feel like you are walking on eggshells
5. He doesn't care to end a fight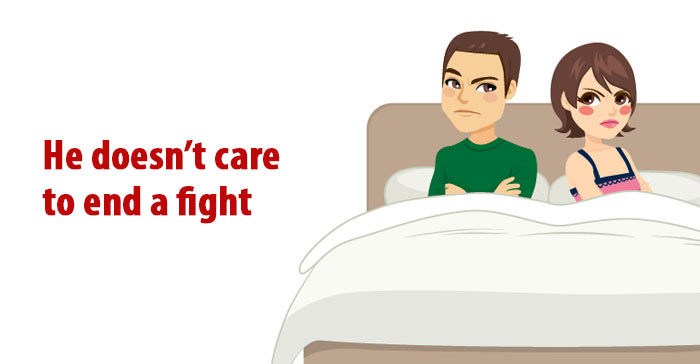 Earlier he used to sort out things if there was any argument or fight but now he is really not interested in doing that. He doesn't care how you feel and whether you are in trouble or not.
6. He ignores you if you try to confront
If you try to ask him about the change in his attitude, then he simply ignores it or he gets angry on you. He doesn't want to answer any of your questions. He run away just to avoid you.
7. If you try to be cute, he gets irritated
The hates the things once he thought was cute. He gets irritated very easily if you act silly with him, or try to make your relationship enjoyable.
8. He shouts at you
He doesn't respect you anymore and has started to fight every day. He doesn't care if you are hurt, he'll leave you to cry. He shouts at you on stupid things.
9. His friends have become unfriendly
Same friends that had turned out to be extraordinary friends of yours, who used to party with you all the time. On the off chance that they have started to act unfriendly towards you, it's an ideal opportunity to assess.
10. You're not in his plans
If starts to hangout without or if he doesn't even tell you about his plans then it's a sure warning sign for you.
11. Doesn't take stand for you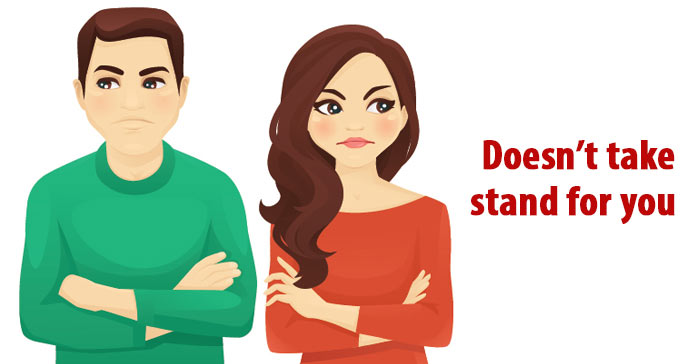 In a healthy relationship partners support each other and take a stand for each other if someone tries to accuse your partner for wrong thing. If there is nothing like this in your relationship the it's not going to work.
12. You feel undervalued
You start to feel like it's your fault and you are not capable enough to handle a relationship. If you feel so much undervalued then there is no point to stay.