Workplace relationships are not considered a good thing in general but these celebrity couples proved it wrong by working together and falling in love. Not only did their relationships start during work but they are still happily together. Some of these couples have been together for such a long time that people might have forgotten that their love story started while working together as co-actors.
We believe that finding true love is not impossible and people who are soulmates can eventually find each other and make a stronger than ever relationship. Some of the famous celebrity couples are following.
1. Josh Dallas and Ginnifer Goodwin
Dallas and Goodwin worked as co-stars in the show once Upon a Time as Pince Charming and Snow White. Their romantic relationship began during the show and they got engaged in 2013. In 2014, they got married and have 2 sons together.
2. Peter Krause and Lauren Graham
Krause and Graham have known each other for a very long time. Long before they worked together. Their love story began when they worked as co-stars in the show Parenthood. In 2010, they started dating and their relationship has always been getting stronger than till now.
3. Machine Gun Kelly and Megan Fox
Both Machine Gun Kelly and Megan Fox remained friends for some time while they were working together in Midnight in the Switchgrass because Megan was married to Brian Austin Green at that time. Their relationship became officially announced shortly after the divorce of Megan and Austin. The separation has been rumored to be because of the closeness of Megan and Machine Gun Kelly. The couple announced their engagement in 2022.
4. Freddie Prinze Jr. and Sarah Michelle Gellar
The two stars first met each other on the set of I Know What You Did Last Summer, they became friends while working together. They shared a beautiful friendship bond as they had to spend a lot of time together because Sarah did not have a driver's license at that time and Freddie had to pick her up from her home before work and then drop her back after work. They stayed friends until they worked in Scooby-Doo. Their relationship started while working in Scooby-Doo and they got married in 2002.
5. Eliza Taylor and Bob Morley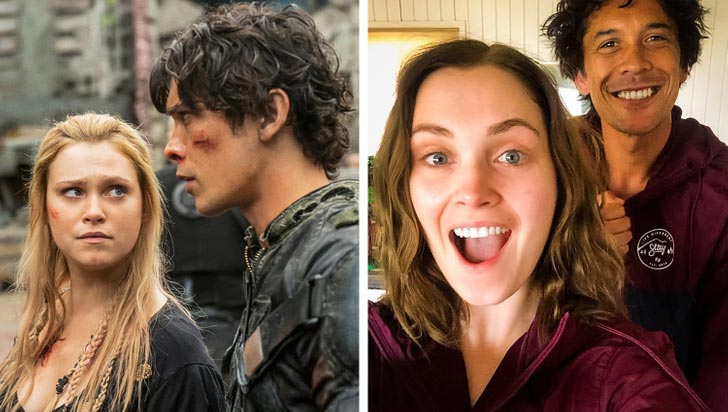 Taylor and Morley started as friends while working in The 100 and later on their relationship turned into love. They announced their relationship with the news of them getting married in 2019. In 2022, they shared the news of their expecting first child.
6. Stephen Moyer and Anna Paquin
Their bonding started during the audition for True Blood and the pair became one of the couples that go from on-screen to real life. Moyer remembered the feeling that he and Anna are going to spend their life together during the auditions even though they did not know each other well at that time. The couple got married in 2010 and have 2 kids together.
7. Daniel Craig and Rachel Weisz
The pair knew each other before working as co-stars but their relationship began when they worked together in 2010 for the movie Dream House. A year later, they shared the news of their marriage and they now have a daughter together.
8. Grace Gealey and Trai Byers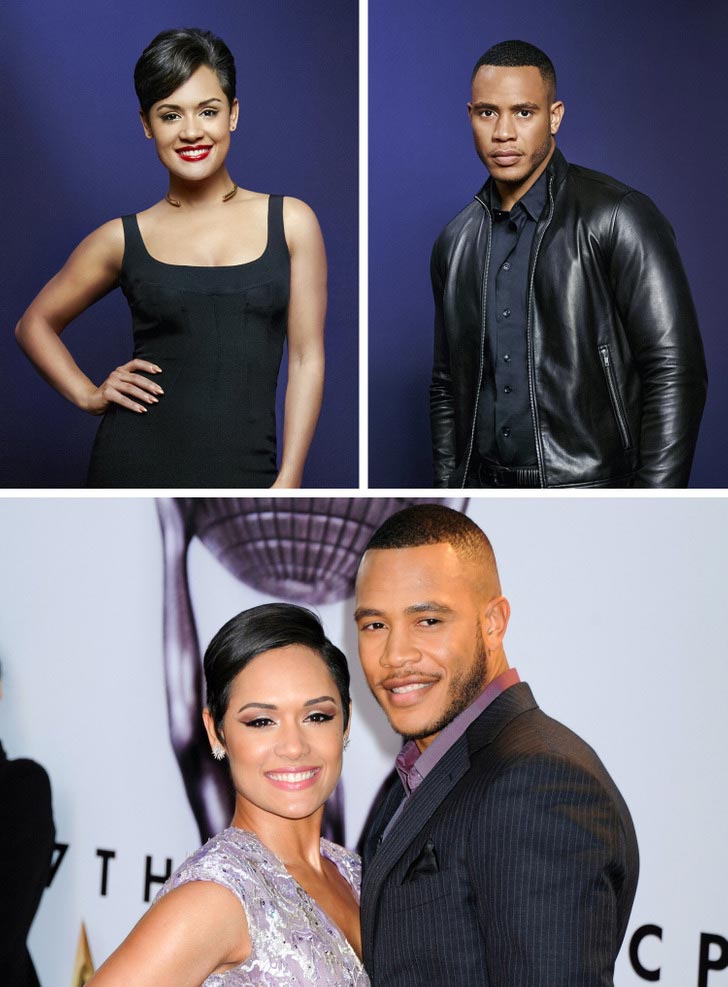 Their love story began when they worked together in the series Empire. After the premiere of the show, they announced their engagement and got married a year later.
9. Kirsten Dunst and Jesse Plemons
Plemons has always admired Dunst's work before they started working together. They fell in love while working together for the series Fargo. They got engaged and have 2 kids together. They want to get married but are unable to plan due to the unavailability of time.
10. Tuc Watkins and Andrew Rannells
Watkins and Rannells met each other on the set of the movie The Boys in the Band Together. Their relationship began while working on the movie and Rannells had the feeling that they might end up in a relationship and it did happen. They have been dating for 3 years now.
11. Rami Malek and Lucy Boynton
The couple got close to each other while working on Oscar awarded movie Bohemian Rhapsody. Although they are seen together on red carpets the couple prefers to keep their relationship private. While giving his speech for the Best Actor, Malek showed a romantic gesture for Lucy and said: "Lucy Boynton, you're the heart of this film. You are beyond immensely talented. You have captured my heart.
Thank you so much."
12. Jared Padalecki and Genevieve Padalecki (Cortese)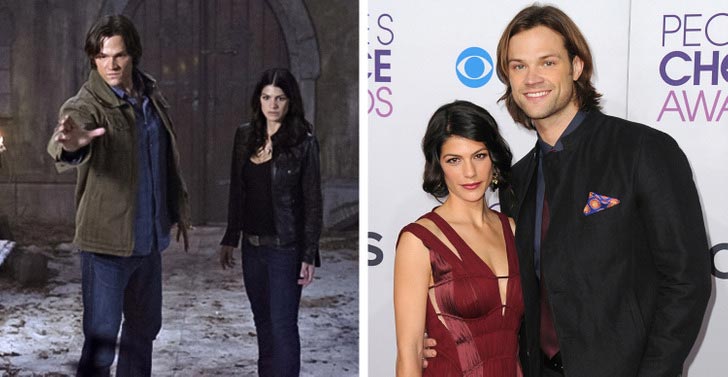 The couple met on the set of the series Supernatural in which Genevieve had a recurring role. They started off as friends and got to know each other for some time before finally dating each other. They got married in 2010 and have 3 beautiful kids together.
13. Zendaya and Tom Holland
The pair is rumored to have been in a relationship since 2016 while Spiderman: Homecoming was being filmed. They are currently working as co-actors in Spider-Man as Spirer-Man and his lover Mary Jane. They remained friends for a long time before they started dating and kept their relationship hidden. They announced their relationship in 2021.
14. Michael J. Fox and Tracy Pollan
They first worked together in Filmy Ties and played the role of a couple. But their love life began while working on Bright Lights, Big City. In 1988, they got married and have 4 kids together.
15. Ryan Gosling and Eva Mendes
Their relationship started while working on the movie The Place beyond the Pines and they have been happily together since then. They have been dating for a long time and have 2 kids together. The couple keeps their relationship private and does not talk much about their family. Mendes shared her views about having kids in an interview and said she never wanted to have kids but falling in love with Gosling made her change her mind and she wanted to have kids together with him.