Hair-styling for special occasions and parties can be managed somehow with extensions or wrapping hair around as buns. Besides, a great deal girls face every single day is to beat the time and get a presentable look that will work for both office routine and unexpected parties. Shuffling through last year's innumerable hairstyles for every hair texture and length, we might feel that in 2015 something different should plan out for a whole new look. To cater hair-styling techniques according to 2015 best hairstyles, a bundle of tips have prepared to make this year blissfully fortunate for you.
One vital factor that would obviously be at top of priority list is to get a haircut that will make you look younger and vivacious. Layers, not only add volume in hair perhaps, when inserted proportionally, can able to shed off years from your age. No matter what length you are sporting or want to have in new look, layers will help your face to get a lift up look, imparting an effect that will conceal wrinkles too. Check out trendy fall hairstyles for short hair 2015 for more ideas to stay young and endorse youthful look.
Short hairstyles can work as a miracle to hide one's exact age perhaps, make you look even younger than your age. With fringes side-sweeping covering your forehead and slightly wavy hair textures when merge will switch on a charismatic effect in your personality.
Possibly, among short hairstyles, bob is considered to be one top-ranked hairstyle. Firstly, thin textures would be handled conveniently through bob and on the flip side, more attention goes to the hairstyle then the sagging face and neck skin. Due to multi-advantages, bob never gets off-track on fashion scene however innovations in this hairstyle are attracting more ladies to cut their hair into bob. Quite amazing the inverted bob haircut has gained a lot of attention last year, making it a hot entry that is going to be popular this year too. One exquisite factor that comes with bob is less hassle to carry it wherever you go. Without any worry to do much, bob is easy to be tamed and managed for events.
Long and frizzy hair might be a nightmare for many of us but on the flip side it might turn as a fabulous commodity you might ever have. Tip to tackle such hair type is blowing some life in roots and let them sway loose around your face. With curly long hair you can actually turn them into cluttered beachy hair like Jennifer Aniston's by holding fly-away with smoothing serum or gel. Apart from wavy hair textures, straight long hair can look vibrant and attractive with appropriate cut. Properly defined layers facilitate greatly in bringing the true beauty of hair.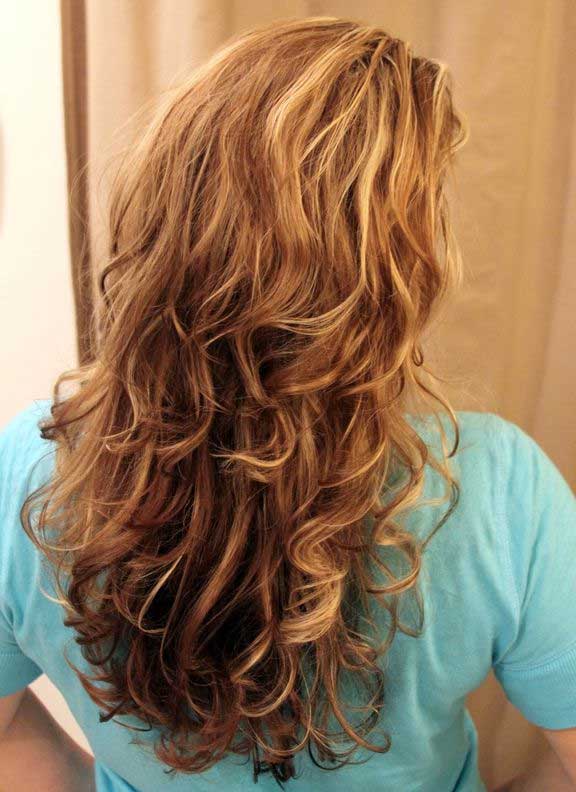 Bangs, especially, side-swept work positively for ladies to try out this year as well as hiding forehead creases and defining face features.