The famous Austrian-American actor named Arnold Alois Schwarzenegger, was born in July 30, 1947. He was also a film maker, business personality and politician. For almost seven years he served as the 38th governor of California.
When his son named Joseph Baena, graduated and completed his college, Arnold told his son that he wouldn't support him anymore.
This 24-Year-Old son of Schwarzenegger was born right after his father's ex-wife named Maria Shriver delivered their fourth child. Joseph's mother named Mildred Baena, was the former housekeeper of Schwarzenegger.
Joseph got to know that he was the son of the Terminator actor in the year 2011.
When Baena's grandmother revealed to him about his father, this news changed his entire life, according to VT.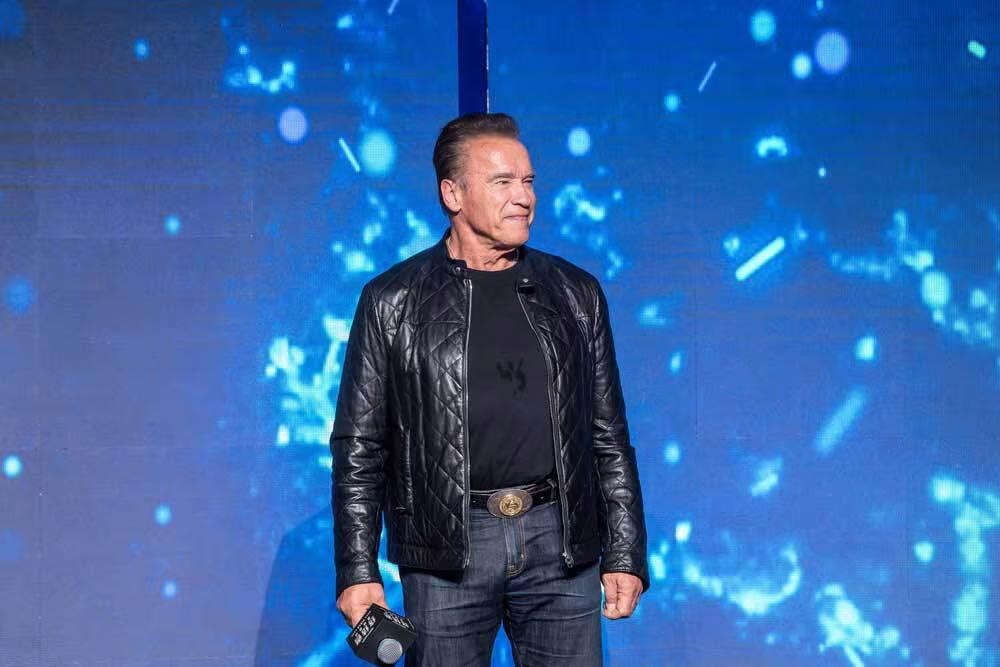 After graduating, he wanted to be like his father by pursuing his career in acting in the future. But for now he is working in Los Angeles, in a real estate company named ARIA Properties.
While talking with the Unwaxed Podcast Baena Shared, "It was right when the college was done, my father said to me, 'You go. You're on your own.' I was like, 'Oh, s**t.'"
"So, I needed a job, and I was not getting any of the acting roles that I thought I was going to get.
"I was like, I need to do something, so I started interning at this real estate company."
It was also reported by The Mirror that first Baena, was worked there as an intern for developing the required skills and after that he secured a job in that company.
After getting license Joseph, realized himself that he was good in working in real estate so the young real estate worker started to sell and rent real estate to potential leaseholders and buyers too.
He started enjoying working there. And the time came when he sold a home, his first property. He celebrated that moment delightfully while posting a picture on his Instagram account where he standing outside the house, by captioning,
"SOLD!!! Congratulations to my clients for trusting myself and @aria_properties to sell their beautiful Santa Monica Property!"
"I just love having a goal and then going for it. With acting, I know my goal is to be a reputable actor and ultimately win some awards." Said Joseph.
He also featured in Men's Health magazine which issued in March 2022, in this he describe his feeling that everyone was shocked and how his high school mates reacted after knowing that his father was the Arnold Schwarzenegger.
"I remember the day very vividly, I was in the eighth grade. Fifth or sixth period. And I get called out of class to leave. And my mom's there, and she's like, 'We gotta go – everyone is finding out about you and who your father is.'"
He further told that after this news went viral many photographers and news outlets reach out at his house.
"I was 13," he told. "Your body's transforming; your mind is transforming. And now my life transformed before my eyes."
While giving an interview to the Inside Edition, Joseph also shared the reason that why he didn't take his father's surname.
"Well I already have a last name, and I don't have a problem with my last name, I like my last name."
What do you think about it?
Tell us your thoughts in the comment section below.
Sources: