Amber Heard appears to be struggling after failing the defamation case against her ex-husband Johnny Depp.
The Virginia Court ended the Johnny Depp v. Amber Heard trial earlier this month, on June 1, 2022, and chose to side with the Pirates of the Caribbean actor.
Johnny filed a lawsuit against her for $50,000,000 after she falsely accused him of being a bad husband.
In reply, Heard sued the company him for $100,000,000, claiming that he had mounted a "dirty campaign" against her and that her assertions were "a plain fraud."
The seven-member panel reached a majority decision and declared that the actress had falsely accused her ex-husband in her 2018 op-ed and defamed him.
Since the court's ruling, Amber has been in trouble; millions of people have attacked her on social media and rejoiced in Johnny's win over her; in addition, pro-Johnny Depp followers have started many petitions on change.org calling for the actress to be permanently barred from Hollywood.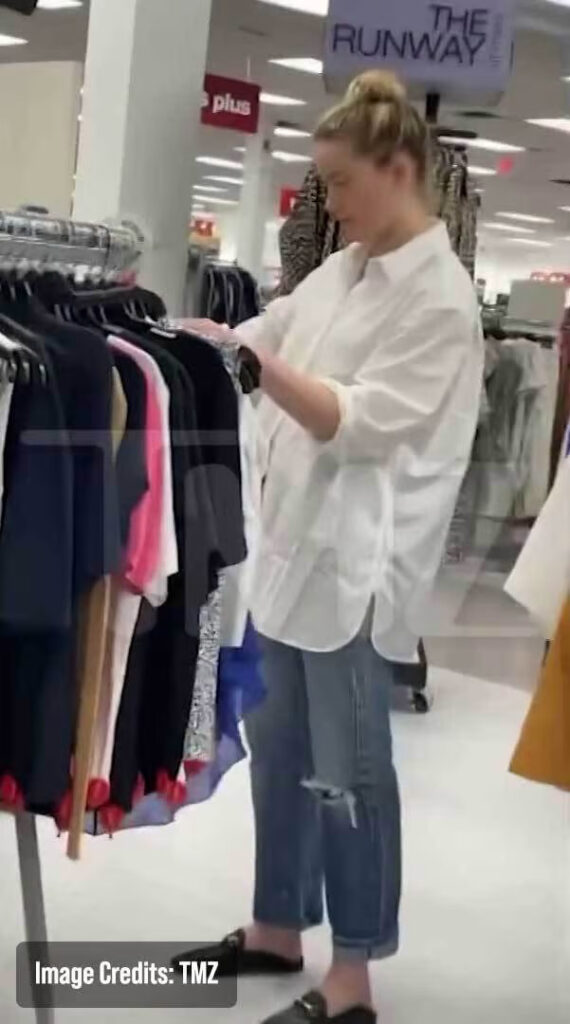 The actress recently spoke with NBC about her present financial condition and the fact that she hasn't been receiving any new job offers.
The jury found that Amber must compensate Johnny Depp for damages in the amount of $8.4 million.
The Aquaman actor was recently seen shopping at TJ Maxx, a bargain retailer, in the Hamptons on Thursday.
The actress was spotted shopping with Whitney Henriquez, who stood by her sister during the court dispute with Depp.
The 36-year-old actress was rummaging through clothing racks and spoke with her sister about white linen pants, according to TMZ.
People took a couple photos when they saw Amber Heard shopping in the same store. Amber was pictured in the pictures sporting a bun in her hair and a white button-down top with a pair of baggy pants.
When she noticed shoppers watching her and paying attention to what she was purchasing, she left the store right away.
Whitney was seen showing her purchases to an older woman and asking whether they were nice as Amber was moving from one rack of clothing to another, according to witnesses who spoke with the publication.
Although it is still unclear what specifically she purchased, it is very obvious that the actress is experiencing financial difficulties as a result of the trial. She doesn't have any upcoming performing roles or movies, and she must compensate her ex-husband Johnny Depp for his losses.
Heard previously stated to the NBC that she was unable to pay the hefty fine, according to her attorney Elaine Bredehoft.
She said, "oh no, absolutely not. The actress can't pay this money. Moreover, so much evidence was left out of the trial; it is so unfair. So, she will appeal, and she has some excellent grounds for it."
EXCLUSIVE: Amber Heard's attorney tells @savannahguthrie the actor "absolutely" plans to appeal. pic.twitter.com/DRGjNBqzdy

— TODAY (@TODAYshow) June 2, 2022
EXCLUSIVE: Amber Heard's attorney tells @savannahguthrie the actor is "absolutely not" able to pay the $10.4 million judgment to Johnny Depp. pic.twitter.com/I6BzkDXxJ8

— TODAY (@TODAYshow) June 2, 2022
She informed the publication that the trial had negatively impacted Heard's career and that she would be appealing the decision.