It took 36 long years for Tom Cruise's 'Top Gun' to make a comeback in theatres with a sequel – Top Gun: Maverick.
It was released in cinemas on May 27, 2022. Since then, it has been immensely loved, universally. Hence, is a biggest hit at the box office in 2022, so far.
Fans are admiring his brilliant work so much that the Charming Cruise is all over the news and social media.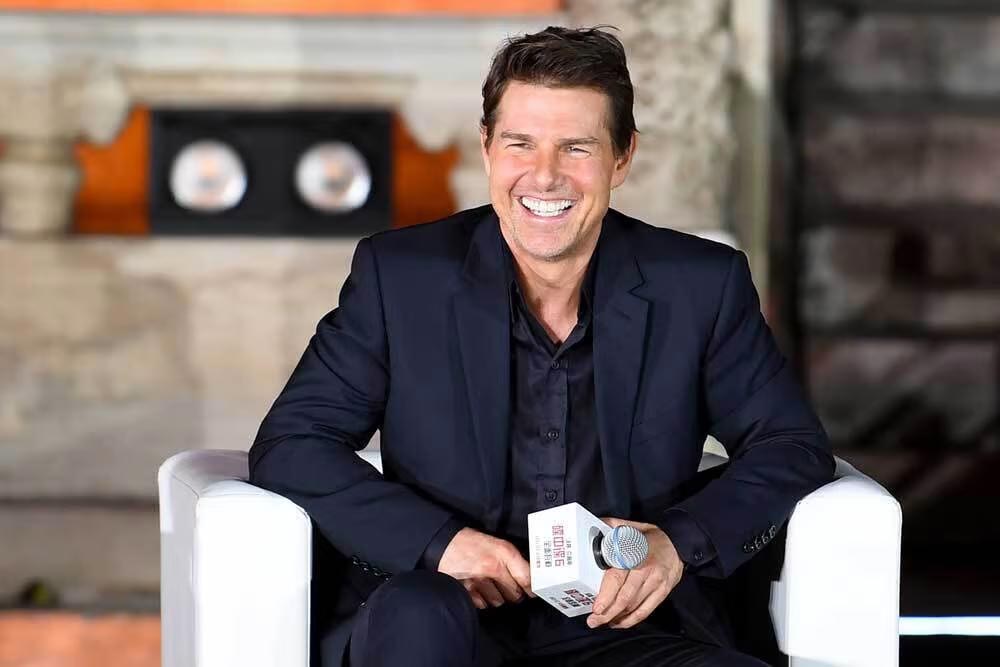 Where Cruise is being complimented upon his performance in Top Gun: Maverick by everyone, Mickey Rourke of Iron Man 2 is not really a fan.
Mickey Rourke, an Oscar nominated actor, was just invited to a British talk show 'Piers Morgan Uncensored' where he talked about what he felt about Tom Cruise, his acting and a blockbuster; Maverick.
Upon being questioned by the host – Piers Stefan Morgan- about his two cents on a megahit; Maverick, Rourke answered:
 "That doesn't mean s**t to me," he told Morgan. "The guy's been doing the same effing part for 35 years. I got no respect for that.
Really? Asked Morgan.
"Yeah, really, brother," Mickey answered.
He further added, "I don't care about money and power. I care about when I watch Al Pacino work and Chris Walken and De Niro's early work and Richard Harris's work and Ray Winstone's work.
"That's the kind of actor I want to be like. Monty Clift and Brando back in the day. A lot of guys that just tried to stretch as actors."
Moreover, 69-year-old actor was asked if Tom Cruise is a good actor in his books and that if Cruise deserves the fame – to which he replied:
"I think he's irrelevant in my world."
To all those wondering what happened after I ran out of time & had to cut off that extraordinarily emotional interview with Mickey Rourke, I did what I've never done before & continued it after we came off air for 40ms. It got even more extraordinary. We'll air it all on Friday. pic.twitter.com/zBZoM5zb71

— Piers Morgan (@piersmorgan) July 11, 2022
Apart from Mickey Rourke, the 'Mission Impossible' star was also bashed by 'The King of Queens' actress Leah Remini for promoting a dangerous organization.
In June, Remini heaped praise over her friend and former Scientology member, Claire Headley for calling out Tom Cruise for his crimes against humanity. tweet
Thank you to my friend @claireheadley for your courage.

You have continued to speak out despite the non-stop attacks from Scientology.

And as Claire says in her post below, Tom Cruise knows exactly what goes on in Scientology.

Don't let the movie star charm fool you. pic.twitter.com/zQKwJWuJLj

— Leah Remini (@LeahRemini) June 11, 2022
She tweeted this on top of a screenshot of Headley's Facebook post in which she accused Cruise of promoting a dangerous organization.
"Glad all you Top Gun fans are enjoying the new movie. Personally, recent posts about this movie only serve to remind me of Tom Cruise and his crimes against humanity."
"Extreme, you may think? Destroying families is a crime against humanity — in my opinion. Ask yourself: When was the last time Tom talked to his only biological daughter, Suri? Remember Katie Holmes and her extreme efforts to break free of his and Scientology's control?
She further added,
"Tom Cruise promotes a dangerous cult that destroyed my family too, the same cult that almost cost me my marriage and my life.
Remini was once a member of Scientology Church along Tom Cruise – leaving it in 2013 but the Mission Impossible actor is still an active member.
Share Your Thoughts:
What are your thoughts on this story? Let us know in the comments.
Sources: