Marriage is an eternal relationship deems to continue on mutual acceptance of each other. It's not a mere written contract but marrying of two souls who have hailed from different backgrounds and are ready to live together forever. Sweetness in your relationship can be felt when both partners will show compassion, empathy, prudence, and wisdom towards each other. Intentionally or not, there is a time when husband or wife neglects emotions of the significant other and will do several mistakes that ruin your relationship big time. Some of the most common mistakes can be the following:
1. UNSATISFIED EMOTIONAL AND PHYSICAL NEEDS OF EITHER OF THE PARTNERS
If you will start neglecting the needs of your partner then sooner or later a time will come when they will be indifferent to satisfy your needs. It will be no surprise if they will look for someone else to fulfill them.
2. UNNECESSARY EXPECTATIONS FROM YOUR PARTNER TO CHANGE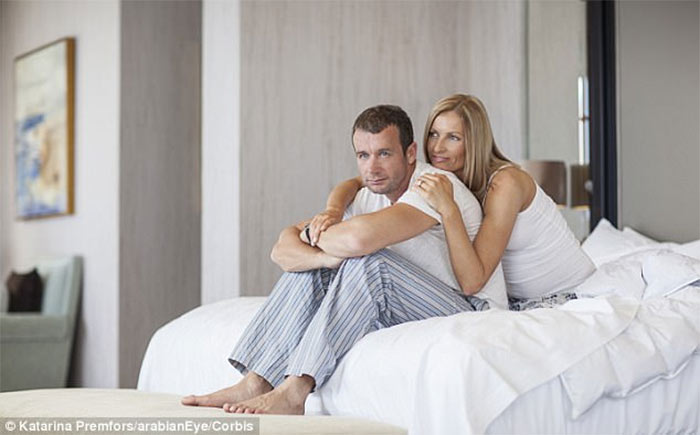 You will destroy your relationship when you will require unnecessary expectations to change according to your desires. When you undermine their individual character and pick out flaws every time then you should not expect them to stay interested in the relationship. You are slowly unraveling and going towards the failure of your relationship.
3. INCESSANT ARGUMENTS PROVING YOU'RE RIGHT
Argument will not harm your partner but insisting that you're always right will certainly do. If you think that you can dominate your ego and your partner has to be submissive at all times then you have a wrong perspective which needs to be changed not your partners.
4. GIVING AUTHORITY TO A THIRD PERSON TO INTERFERE
In a relationship, two people are only responsible for the good or bad they do for each other. No one else should get the rights to interfere in your matters and give any sort of verdict. There will be excessive misunderstandings occur when you allow a third person to resolve your personal matters.
5. NOT RESPECTING DIFFERENCES BETWEEN YOU AND YOUR PARTNER
There could be difference of opinions and one can have a better or intuitive perspective than the other but it should not be considered as disrespecting just to satisfy your ego.
6. PERSISTING ON FAULTS
Your humiliating attitude towards your significant other and persisting on faults will do harm to your relationship. Couples allow their egos to overrule and they never accept when they are wrong. However, if you learn to offer apology and say sorry regardless to the point that it isn't your fault then many things will smooth down before getting worst.
7. MISCOMMUNICATION
Miscommunication arises when there is no or lack of communication. However, keeping your communication options open will save your relationship in the long run.
8. UNACCEPTING YOUR PARTNER'S OPINIONS
Claiming to a superior attitude over your partner is a mistake. Always thinking that you are right and knows better than anyone else is a narcissist approach. You should work towards wise consensus and make sure both sides are satisfied with the decisions.