Not every movie with hype meets our expectations, they are very few that are full entertainment and stays in our mind forever. This is why we at Mash of life are here with these 10 movies which are total HIT on box office and have also won the hearts of its audience. You will never ever regret watching these movies.
Café Society
Café society is the story of a guy from the 1930s (Jesse Eisenberg) who wants to conquer the Hollywood. He falls in love with a girl who is already in a relationship with any other man. This movie has everything that a Woody Allen's movie should have. It's a complete package of humor, love and music.
The Nice Guys
The 1970s. The two nice guys Licensed PI Holland March and much-less-licensed private eye Jackson Healey are on a mission to find a missing girl, but this mission turned out to be something big.
This criminal comedy is perfect to watch with some great features: a superb storyline, wonderful humor and a lot more. One of the Hits of 2016.
Swiss Army Man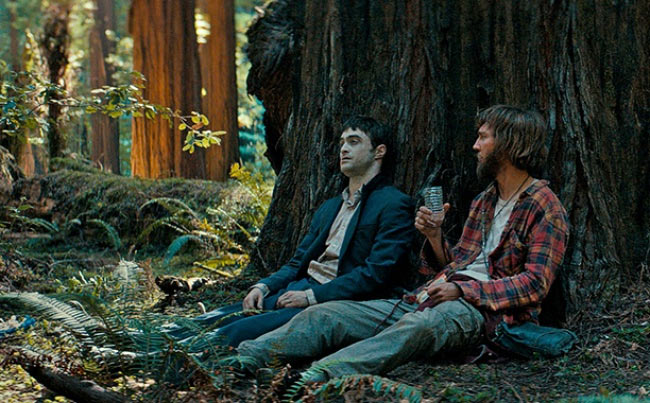 A hopeless man, Hank, stranded on a deserted island be friends with a dead body (Daniel Radcliffe) and together they go on a surreal journey to get home. It's a crazy journey which won't allow you to move a little bit from your seat.
Race
A story of unbelievable African- American Jesse Owens, who becomes a greatest track and field athlete in history that pushes him into the world stage of the 1936 Olympics, where he faced the greatest competition of his life.  A film based on true events.
A Man Called Ove
A story of a man who follows every rule and forces everyone as well to follow the rules. But he is done with life after the death of his beloved wife and want to give up and meet his wife in the heaven. But how can he do this when he has the most hyper neighbors?
Sing Street
After leaving his strained family life and moving to a public-school Corner starts a music band to impress a mysterious girl he likes. The story happening in 1980 is all about love, passion, freedom and obviously full of music.
Demolition
After the death of his wife Davis is totally broken. He can't feel anything and wants to finish everything he have, even his life. This is a combination of different genres, making it a complete entertainment.
Captain Fantastic
An interesting story that makes this movie one of the best. Ben and his 6 children who have never lived in a civilization are now forced to move to the countryside and live in a civilized society. How these children will manage in a life they have never seen.
Flight Crew
An excellent movie that keeps you in suspense from the beginning till the end. This Russian movie is about a pilot, Alexey Gushchin, who is passionate about flying and sky. But life tests him when he has to risk his own life to save hundreds of other people.
Zootopia
Animated movies are not only for kids. Zootopia is so good that no one can ever regret watching this movie. It is the city with all kinds of animals, where a rabbit (Judy, the police officer) and a fox (Nick)  tries to solve a case which threaten a whole city. I bet you'll love it.
Preview photo credit GRAVIER PRODUCTIONS
Based on materials from kinopoisk.ru